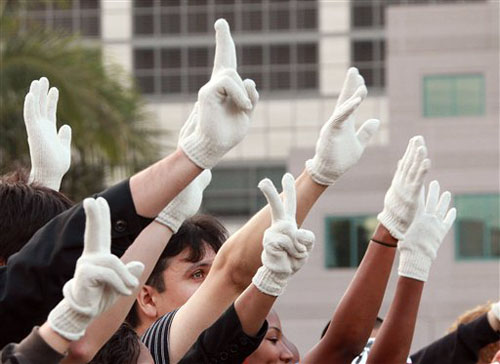 I get it, but I don't get it. I think, more than anything, the fervor over Michael Jackson's death is just crazy. After all, he was one of the world's most known figures in the 1990s (No. 6 after the Pope according to TV news). Not to mention he also was one of the weirdest celebrities ever, possibly sick and more than a little creepy.
What's the interesting part for me, is the journalists that have to wrestle with celebrating the life of Jackson and taking into account his alleged sexual conduct with children. That's right, not one kid, but two. (Shivers.)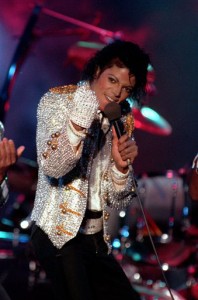 I grew up in a household where we played Jackson tunes a lot — I mean, a lot. From Jackson 5 to the History album, we were on it. Both my mom and dad are huge fans, my cousin used to emulate him on the dance floor (still does apparently after his sister's wedding in April) and we all used to sing along in family functions. That's right, Jackson's music was a staple at family functions. I guess you could say, like many others, I knew his music very well. But that's about it.
So on one end of the spectrum, I love the music, love his artistry and his mastery of the on-stage performance. He was, is, and always will be the King of Pop. But there has to be some balance into telling this story. And frankly, right now I'm only hearing whispers of it. There's some grumblings, but nobody really wants to bring up the "kid" stuff. I'm actually embarrassed to say that this has affected many a journalists I know.
How can I blame them? He was never convicted. Reminds me of Barry Bonds.
Does that make a sports journalist like myself a scoundrel? Do tell.