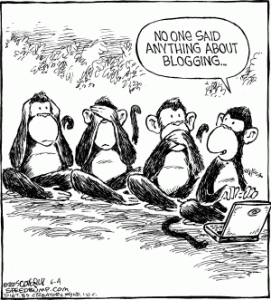 I have two personal Web sites I curate. They are my babies. Addisports.com and this site.
Between the two, I spend a fair amount of my time throughout the week attending to their needs, filling them with content and developing ideas to write about. These things are not critical for my 9-to-5 job, nor are they required. It's what I do for fun.
I read a post today from Darren Rowse on his wildly popular site, Problogger.net, "Why Did you Start Blogging?" This comes on the heels of filling out the State of the Blogosphere survey by Technorati. Between the two, it made me think about the reasons I got into this self-publishing world and the reasons I continue to invest money into it (hosting fees) with little to no financial reward.
As you can see, there are no ads on ZuriBerry.com. I will not ever sell ads on this site. Not if the popularity soared through the roof, and not if the hits were in the millions. I don't think that would ever align with my true goals for its existence: Promoting myself and my trade.
I am, and have been since 2005, selling myself.

It's the reason why I still have a Portfolio page, why my about page is distinctively titled, "Who is Zuri Berry" and why for a very long time that was the landing page for all visitors.
Back in college, I built my first personal Web site from scratch. It was one of those class projects that could be centered around anything, including yourself. I coded everything, designed everything and generally had a fun time playing under the hood of the internet. These are the type of things that interest me. And then, there's sports.
Sports
Addisports.com is my for profit blog, which is based on my sports journalism background. (It currently carries Google Adsense ads.)
From the about page on Addisports.com:
A long time ago, in a newspaper far, far away, Zuri began a column titled Addi-Sports. It's an abbreviation of "addicted to sports," a sort of self-described life calling. He began the column with one thing in mind: He would write about his favorite sports teams and whatever else that popped in his mind, no matter what anyone else thought. Till this day, that feeling hasn't changed and the moniker has stuck with him.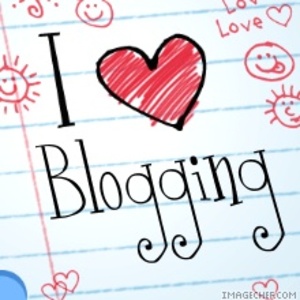 I use the moniker Addisports for almost everything, including my Twitter feed, my dying MySpace profile and a bunch of other stuff. It's my way of promoting the AddiSports.com blog, which has always been my No. 1 online concern.
At Addisports.com, I opine on sports in a way I could never do at work and at times excerpt what I have done at work. This strategy, or methodology, was thrown up in the air last month when I officially switched from being a sports writer at The Union to a staff writer covering Nevada City. Now, what I do for the paper is not interesting to my sports blog audience. Although that's not a worry of mine because I bring much more to the table than what is interesting to just Nevada County. So I'll continue on plugging that site with content with the hope that I'll eventually be able to sell it to advertisers.
Note the difference.
This conflict between Addisports.com and this site is why I only tweet my sports posts; It's why I have Addisports.com hooked into my Facebook's notes now and it's why I don't care about how much money I invest here or what kind of traffic I get.
This is for fun. This showcases my work life and this is a representation of all of the things I do professionally. To me, this is necessary.
It just so happens to be a blog.