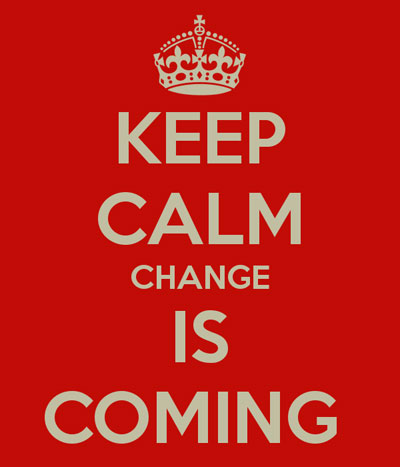 Life update. I hit 30 this month. I changed jobs. All this change and more is swirling around me and it's not going to stop anytime soon. So I figure I ought to make some changes around here, too.
I've been looking at this site for a couple of weeks now and I know that I need to re-think everything about what I do here because the dynamics of my personal brand of journalism have changed. I'm no longer a sports writer and that changes everything as far as how I view myself and how I should be represented online. The old habits of posting my Patriots columns and other football related items here made sense. If a reader couldn't find my work on Boston.com, they could find it here. But that's just not necessary anymore.
Instead, now I believe that this site will revert more to what it was when I was in Grass Valley, Calif., a laboratory for ideas and exploration. I know, it sounds lame. But it's fun for me.
I think it really hit me that I needed to change the site when my wife made a comment about its staleness. I haven't posted in weeks. I figure people didn't want to read all of the local crime I've been writing about on MyFOXBoston.com. And I figured nobody was paying attention. (I actually have a healthy amount of passive traffic to this site. But I haven't cultivated those random readers into regular visitors.) So I wasn't sure it was an immediate concern.
But then another thought popped in my head, something my wife mentioned. The site looks old. The design, the WordPress Twenty Thirteen theme, was lame. And I couldn't argue with her about it. How could I let something so generic and old come to represent me? Claudia's comment followed another designer's comment to me about the site in August, about my personal brand and what I was trying to project with the free theme and its abhorrent color scheme. I didn't have an answer then, other than to say it's something that I needed to address. Well this is a good time to address it.
I'm going to be making some dramatic changes here in terms of design and content. I don't yet fully know where that'll take me. But as any long-time reader of mine knows, it'll be interesting and the moves will be full of rash decisions. (Notice I'm already onto WordPress's Twenty Fourteen theme.) I'm sure we'll enjoy some experimentation together. Or at least I will. That's all that really matters.