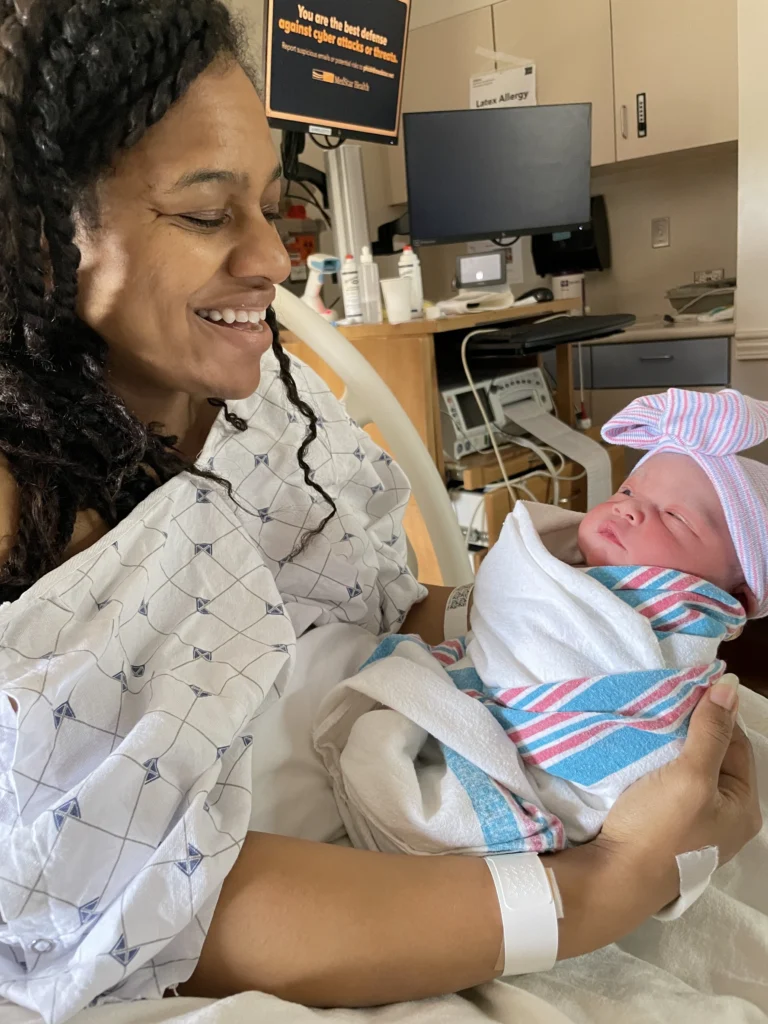 I really wanted a girl, and Claudia delivered.
Aaliyah Berry was delivered at 9:09 a.m. eastern standard time on Thursday, August 17, 2023.
She weighed 7 pounds and 13 ounces and measured 19.25 inches long.
Twelve hours after her birth, this cute little girl is passing all of her health checks and has been a cooperative baby through all of her shots and feedings.
This is my first girl after two boys, Jalil and Landon, and I'm so glad she's here.
Aaliyah was Claudia's choice for a name. (We had another name for a boy, which I'll keep private for now. And I'll also keep Aaliyah's middle name private for now.) Claudia was a huge fan of the singer, and Aaliyah has been the dream name for a future daughter since she was a teenager.
She's the second Aaliyah in my immediate family and the fourth in our larger family. My niece's middle name is Aaliyah, and I have a first cousin named Aaliyah. One of Claudia's nieces also has Aaliyah as a middle name. So it's popular in our families. But it really ties back to the singer and Claudia's fascination with her. 
Aaliyah is an Arabic name. It means high or sublime. Unlike Jalil or Zuri, it's pretty high on the list of popular baby names each year. It's currently No. 69 in the U.S. for girls. I like it because the vowels and consonants come easily for everyone, because the name speaks to our culture, and because Claudia likes it. 
We spent more time thinking about the possibilities for a middle name and a boy's name than anything else. And that's been true for almost nine years. In October 2014, I purchased the domain name for Aaliyah Berry the same day I purchased the domain for Jalil. We didn't know whether it would be a boy or a girl, but we knew those were the names we would go with. 
So that's how long we've been waiting on Aaliyah to arrive. Through 10 years of marriage and now three children, she's finally here. And she's gorgeous.