Category: Ethics
A couple of things are just irking me with this 2012 election coverage across the board. Mainly the fact checks. There's a propensity to hedge on the truth, and that's like a tick in my pants. It's just bugging the crap out of me.
Here's something I posted to Facebook earlier today:
I absolutely despise all of these fact checks that do not begin or end with true or false. Don't give me a long explanation on the murkiness of the statement. It does me no good if there is no judgment on the veracity of the statement in question. And to help all those fact-checkers out there, if it's only half true, it's false. Boom. Simple. To the point. Stop wedging the truth and stop muddying up the issues by not being clear and direct. We have enough liars we have to deal with outside of the media for that.
Of course, somebody disagreed with me. That's OK. I respect that and welcome healthy debates. But the argument presented was basically that there are shades of gray for issues, which is understandable. But I'm much more black and white. Here was my response:
Obviously I disagree with you ——. If something is partly true, but not fully flushed out, that's one thing. But if a statement is built on a false premise, or otherwise murky in its setup, it's simply false. All the nuance can go in the explanations we're getting. But judgements still need to be handed down, especially if we're calling them fact checks. Otherwise, it's just analysis. There's a place for that.
So I'll leave that at that.
But here's another thing: what's up with these fact checkers using the phrase: "not entirely accurate" or "not entirely factual." Picking on the word "accurate," I literally (like my play on words there?) had to look it up to make sure I can be properly incredulous about the phrase's idiocy.
Dictionary.com's definition – free from error or defect; consistent with a standard, rule, or model; precise; exact.
Webster's definition – free from error especially as the result of care; conforming exactly to truth or to a standard.
American Heritage's definition – Conforming exactly to fact; errorless.
So the phrase "entirely accurate" is actually very stupid, because if anything were to be accurate, then by its very definition that would be in its entirety, whatever "it" is. And furthermore, to use the phrase that something isn't "entirely accurate" is an unnecessary use of an extra word to mask what is being conveyed. Instead, be clear and direct: It is not accurate.
That is all.
Editor's note: I really wish I could have gotten this up earlier. I had mucho technico problemos with the audio. But I still think the discussion in San Diego, Calif., is pertinent for any and all interested parties.
There were a number of newsworthy moments at the National Association of Black Journalists convention and career fair (July 28 – Aug. 1). But none was more important to me than the discussion of "LeBronapalooza." Also known as, "The Decision."
NABJ compiled a stellar assortment of its own members, most of which were at the forefront of coverage and decision-making, for a panel on how the ethical quandary arose. That being how the World Wide Leader simultaneously covered LeBron James while being quasi business partners with him as he announced his decision to some 18 million viewers that he was leaving the Cleveland Cavaliers for the Miami Heat.
At issue was ESPN's ceding control of the advertising spots on the show, which many journalists are still outraged about. I wrote about that here.
It's not the first time NABJ's Sports Task Force, chaired by my colleague Greg Lee Jr., has addressed hot topics with newsmakers at NABJ conventions. (Unfortunately, Mr. Lee was unable to attend. And Mr. James was missing as well.) Michael Vick and those dogs comes to mind. But this discussion brought out all the heavy hitters. On the panel were ESPN reporters Chris Broussard and J.A. Adande, Yahoo! Sports NBA writer Marc Spears, Miami Herald Heat writer Mike Wallace, Managing Editor of the Cleveland Plain-Dealer Debra Adams-Simmons and Comcast Sportsnet New England's NBA writer A. Sherrod Blakely.
Each had a unique take on the development and coverage of the story. But with all of these great perspectives, what really lacked was an executive's take. You know, an editor.
Oh wait, NABJ had that too.
Read the full article »
I have a simple answer: Most sites are like Wikipedia. While the information may be correct, it's often unverified and, unlike Wikipedia, more often than not lacking in proper sourcing.
That can create a quandary for web journalists such as myself who are supposed to be on top of breaking news. Especially in a competitive environment like Boston. But here, I take a firm stand in being grounded in journalistic principles. I don't work in rumor and innuendo. I prefer speaking directly with subjects, rather than third parties. I like documents verifying the authenticity of things. I don't play the "overheard in the locker room" game.
It really is easy to fall behind competitively by having these principles. That is, if you're chasing time stamps. But that should never be the objective, as it is not mine.
I'd rather be late to the party and right, then early and in an editor's office later for corrections and clarifications.
And if I am wrong about key facts in a story, which can still occur, it will be because I was either purposely led astray by the subject at hand, or green enough to not ask the proper questions — and not because I cited a website with iffy authority.
Sometimes, people ask me why I don't read certain websites or cite others in the course of researching and writing articles.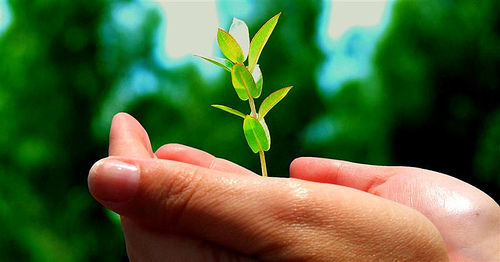 It occurred to me without realizing the gravity of the moment. I was writing here, in this very space, and self editing a post before the eventual push to live. But before I knew it, I was stopped cold in my tracks.
Thought: I don't think you need to know that!
In the six years I've been writing on this site and addisports.com, I've held back plenty as far as opinions I would reveal, people that piss me off, and so forth. It's my duty to hold my tongue at times because I am often a speaker for a larger group of people (SacBJA, The Union, etc.) and that can require me to be more … corporate. It can also require me to forego my opinion for a greater good, whether that means I act as the "company man" or some other soulless twit. I have no problem with that. If shutting up means I have better career opportunities than when I blabber my mouth, I'll continue to be quiet.
But generally speaking, there's a gray area that I consider my playground. The tech stuff that interests me (like my over indulgence in Google products), personal writing battles, the journalism industry and sports. These are easy targets. And then there's my personal life. The changes, the moves, the flights, the parties and the extracurricular activities that can be pretty funny and presumably interesting in each slice.
So when I get the idea to write, especially in this space, I'm all for it because it's probably safe from the scrutiny of company business. However, there is a line in the sand that I never realized was there before.
(Stay focused because I'm about to write in hypotheticals now. And I know we all love fantasy!)
Read the full article »
Jim Romenesko's headlines
. Oftentimes, I don't read the actual posts he puts out there (there's upward of 40 a day) but I love the attention grabbers he tosses.
One caught my eye in particular because of all of the medical marijuana issues occurring in Nevada County, and particularly Nevada City which I cover. The Westword, a Denver based blog, is looking for a medical marijuana reviewer for its site. The person would go around and, you know, check out the facility.
Here's what the Westword wrote about it (headlined: Calling all potential pot reviewers: Westword wants you!):
Read the full article »
I get a kick out of reading
But not from the New York Post.
We see this thing happen pretty often, especially to celebrities. I wouldn't call Andrews a celebrity (or any other journalist for that matter), but she's known as a "pretty face" for the World Wide Leader. But that doesn't take away from further sensationalizing the story, which is what the Post is accused of. The Post published three photos from the video, after it appeared on the internet in many places.
"While we understand the Post's decision to cover this as a news story, their running photos obtained in such a fashion went well beyond the boundaries of common decency in the interest of sensationalism," ESPN senior vice president of communications Chris LaPlaca said in a statement Wednesday night.
In response, ESPN has banned all Post writers from appearing on its network. Ouch.
Talk about bringing the hammer. Not sure how much this hurts because the WWL doesn't share what kind of contracts it has with writers of news organizations. Are they paid like Mike Wilbon, or are they doing it out of a means to promote themselves and their newspaper's brand? We really don't know.
On the other end, ESPN has been taking hits this last week because they would not even mention the Ben Roethlisberger case, in which he's been accused of raping a hotel employee in Harrah's. (The thing is, the accuser waited a whole year to just file a civil lawsuit — that's right, no criminal complaint — against Big Ben, Harrah's Casino and some of its employees. This was the main cause for ESPN to hesitate.)
While the accusations looked flawed with the absence of a criminal complaint, most observers have noted that it is still newsworthy.
I agree.
The Associated Press had reported on the issue when it arose, getting a quote from NFL commissioner Roger Gooddell and Roethlisberger's lawyer. So it was very weird to not see ESPN even mention it.
Talk about burying the news. Would Michael Vick, Pacman Jones or Terrell Owens have received such restraint from the WWL? I don't think so.
So on two different, totally separate fronts, ESPN is caught in these awkward positions to 1) do their journalistic duty as the WWL and 2) protect their own and uphold journalistic integrity.
Batting 1-for-2 when it comes to ethics, isn't exactly admirable.
–
Here's another good read on Erin Andrews being "pretty" from Viv Bernstein.
Erin Andrews has been wronged. Recent news about her being surreptitiously videotaped naked while in her hotel room, has warranted plenty of sympathy.
I get it, but I don't get it. I think, more than anything, the fervor over Michael Jackson's death is just crazy. After all, he was one of the world's most known figures in the 1990s (No. 6 after the Pope according to TV news). Not to mention he also was one of the weirdest celebrities ever, possibly sick and more than a little creepy.
What's the interesting part for me, is the journalists that have to wrestle with celebrating the life of Jackson and taking into account his alleged sexual conduct with children. That's right, not one kid, but two. (Shivers.)

I grew up in a household where we played Jackson tunes a lot — I mean, a lot. From Jackson 5 to the History album, we were on it. Both my mom and dad are huge fans, my cousin used to emulate him on the dance floor (still does apparently after his sister's wedding in April) and we all used to sing along in family functions. That's right, Jackson's music was a staple at family functions. I guess you could say, like many others, I knew his music very well. But that's about it.
So on one end of the spectrum, I love the music, love his artistry and his mastery of the on-stage performance. He was, is, and always will be the King of Pop. But there has to be some balance into telling this story. And frankly, right now I'm only hearing whispers of it. There's some grumblings, but nobody really wants to bring up the "kid" stuff. I'm actually embarrassed to say that this has affected many a journalists I know.
How can I blame them? He was never convicted. Reminds me of Barry Bonds.
Does that make a sports journalist like myself a scoundrel? Do tell.
I've run into a couple of folks who have asked me about the number, which they think is off. I reported in The Union that there was 30,000 people in Nevada City for the race. That's the same number I got from Lt. Gage of Nevada City's police department, who cited some flyovers that were done during the height of Lance Armstrong mania.
What I've gathered is that there were reports of 12,000 to 45,000. Those are some huge variances. Before even going out to the race, I had a talk with our city editor Trina Kleist about gauging the crowd. I was given specific instructions to do my own count, using a methodology she had passed on to me, and then ask around among the official sources (Lt. Gage) as well as other media outlets. It just so happens that the PA announcers of the race announced 15,000 right before the Men's Pro 1/2 race. This after I had been given a count of 5,000 that I had been skeptical of. My own count wouldn't have mattered because I was back in the office to write my story by the time the main event began.
At the same time, and many folks agreed with me, 45,000 just seemed to ridiculous. There was definitely breathing room in the crowd and I doubted that many people could get into Nevada City in the span of time it took for me to leave it.
So what is a journalist to do? Go with the official source says the copy chief. And so we go with the official source. Maybe later down the road we'll get some more hard numbers based on aerial pictures or something.
For full race coverage from The Union, go to www.theunion.com/NCclassic09.
Make no mistake about it, the crowd was huge at the 49th annual Nevada City Bicycle Classic. The question is, how huge?
I'm intrigued by the New York Times' Pulitzers, specifically the one for investigative reporting by David Barstow.
Here's the citation from the Pulitzer's Web site on Barstow's award-winning investigation:
Awarded to David Barstow of The New York Times for his tenacious reporting that revealed how some retired generals, working as radio and television analysts, had been co-opted by the Pentagon to make its case for the war in Iraq, and how many of them also had undisclosed ties to companies that benefited from policies they defended.
Here's the thing, I'm like many casual everyday citizens that don't really care for the Pulitzers or any other journalism/arts related award unless I'm in the running. While these are the most prestigious of journalism awards, they still only reach a specific niche in our nation — journalists.
So there's a lot left to wonder when every Pulitzer is dissected in the mainstream media on TV, in print and online while one story is ignored.
Salon.com's Glenn Greenwald gives a great synopsis of how the TV networks have virtually ignored Barstow's investigation into their own wrongdoing. It's the pinnacle of hypocrisy. Here's a bit of what he wrote:
The outright refusal of any of these "news organizations" even to mention what Barstow uncovered about the Pentagon's propaganda program and the way it infected their coverage is one of the most illuminating events revealing how they operate. So transparently corrupt and journalistically disgraceful is their blackout of this story that even Howard Kurtz and Politico — that's Howard Kurtz and Politico — lambasted them for this concealment. Meaningful criticisms of media stars from media critic (and CNN star) Howie Kurtz is about as rare as prosecutions for politically powerful lawbreakers in America, yet this is what he said about the television media's suppression of Barstow's story: "their coverage of this important issue has been pathetic."
I think you should read Greenwald's story. It illuminates the problem better than I ever could.
In today's newspaper, I wrote a column about the ethical implications of a sports writer getting too involved with fantasy sports and betting pools.
I reposted it on my sports blog, www.addisports.com.
If you're a sports writer, or fancy yourself to be one, please take the time to read it. Your feedback is appreciated.