Tag: blogging
As much as I hate going so long without posting to my website, this period of inactivity happens to occur every year around this time for a particular reason. Why? Because of March Madness. Unfortunately I'm not talking about the men's college basketball tournament. I'm talking about the Massachusetts high school Super 8 hockey tournament, the boys' and girls' basketball state championships, and the end-of-winter projects like All-Scholastics at the Boston Globe. It makes for quite a rigorous month, with many days logging 12, 13, 14 and 15 hours. So in a nutshell, I can only handle so much blogging at work before neglecting my personal site.
It's a give and take I'm still working on.
With that said, it's been quite an enjoyable month because of the work my colleagues and I have done. We're going into the month of April having navigated another demanding season by providing dynamic, timely, and news-oriented features for our readers. Our live blog on Boston.com of the Super 8 tournament was wildly successful, as was our live coverage of the state high school basketball championships. The tool of choice, Scribble Live, has certainly made our lives easier for event coverage.
In April, I get to turn the page a bit and focus on the Patriots more before the NFL draft. I'm currently in the throes of a month-long series scouting prospects that would be a good fit for the team. You can find my entries on Boston.com's Extra Points blog. But I'm also developing some other features that I think will be awesome for our offseason coverage.
What's great about all of this is that I'm back to writing every day. Not just every other day or some days of the week, but every single day. I'm at my best when I'm writing often. And that means April looks good too.
This is the tough part of the year when this blog gets pretty inactive. Football is over and there is no longer a sense of schedule and rhythm to hold myself to every week.
Instead, I try to latch onto whatever national news there is, journalism topic of interest, or cultural snafu worth whining about. But that's never come with regularity for me, hence the trepidation about what to do this winter and spring.
I feel like this is a great time to start writing about basketball again. Basketball is an early love of mine. Second to baseball and before football, I spent many an hour studying the game and playing it. One could argue I've written some of my best work snooping around the hardwood. It comes natural for me.
On the other hand, I know the danger of starting something and not being able to finish. And when I write finish, I mean continue the activity with consistency and timeliness until it's done. There's only so much time in the day and only so much I can do without taking away from my work. Paychecks come first.
Then there's the prospect of a new baseball season starting. In my dreams, I'd follow a team throughout the year and write a recap for all 162 games. It's something I've never been able to follow through on but I've been dying to do since 1995 when I caught every single San Francisco Giants game. (Caught my most SF Giants games since leaving California last season en route to their World Series win. How many? About 40. Ha. Thanks At-bat.)
Between basketball and baseball, I'm sure my attention won't waver. But I'm not so sure my will to write will be as strong, particularly with the many commitments I have as my schedule changes. That's something that won't go away. When the seasons change, so do my time and ability to do different things. Certainly not extended essays or commentary. That is the definition of impossible for me. And the time it takes to do full-blown newspaper commentary right is out of the question.
So what then? What to do, what to do?
Thinking out loud here (which is what you should be prepared for because you're on my site), this is a great opportunity to introduce a new series in this space: One thought.
For every game I watch, regardless of sport, I'm going to offer one thought, or takeaway, on what's occurred. I can only imagine what my dominating thoughts are for the Celtics. Whether that be Kevin Garnett acting unruly again or Doc Rivers' rotation choices (a large source of my ire).
The idea here is that my one thought should take no less than a few paragraphs. But it can be longer. It can also be very short. Even one sentence — or tweet. It can also be sporadic. It most definitely can be bigger than pro basketball and baseball. It could even be high schools related.
Whatever it is, I think you'll get an idea of how many games I actually watch and attend in a year's time. It's something that needs to be represented here and hopefully you'll enjoy these short bites while I wait until the football season begins again. Of course, I still have thoughts on Super Bowl XLVII to come, including my pick. So there's that. But at least now I can say there's more to come. In fact, expect my first thought really soon.
For example, on my Tumblr I'm known to link to content I've produced for Boston.com. On my Twitter, I'm known to post my missives and quick, reactionary thought. On Facebook, I'm known to post photos and links to interesting items I want to share as well as anything I think is funny. On Google+/Pinterest, I'm just sort of around.
All of which brings me to a very important point: Why don't I post all of these things to my website, which is my public profile for the world? Why give the benefit of my contributions elsewhere first?
I pondered all of this while I was trying to develop a social media posting schedule (yes, I think of these things). It occurred to me that I should post here first, and then elsewhere, and then it occurred to me that it would be labor intensive. Twitter and Facebook are easy because posting to their sites require you to just hit the send button. (Plenty of apps to work with.) WordPress has apps, and solutions I might add, but it still seems too slow of a process, one which I would have to backtrack on.
I've seen across the web different ways people handle this, mostly in a news-oriented perspective. Content originates on a site and then is distributed through several channels. Sounds simple enough. But then I've seen it the other way. Prominent media blogger Jim Romenesko posts a roundup of his tweets to his blog every day. I could get into that. (He's also known to post some of the comments he receives on his Facebook page.)
The thing is, it appears that with the ease of use of some platforms, namely Twitter and Facebook, and with the necessity to have a presence on others (the echo chamber known as Google+), there needs to be a mix of both. And for my personal benefit, and those interested in cataloging my online endeavors, this site needs a fresh perspective in regard to how this occurs.
Are there any other thoughts on this out in the world? I'm sure I won't receive comments here. But on Facebook, I might.
So in my mind's eye, I'm not properly documenting my public activities online. It's not a matter of posting everything that I read or everything I think, but more of an issue on posting the public pieces of content I share on social networking sites.
Well, really, there's lots more left to concern myself with. As winter winds down, I'll be focusing more and more on high school sports content for the Boston Globe. That includes prep hockey and basketball. But if I weren't such a nut, I wouldn't be here. So I'm also going to be paying close attention (not reporting or anything like that) to the Boston Celtics and the Boston Red Sox. Spring training is a hop skip away and the Celtics are in full swing. The only thing that's missing is my presence on both topics. I'm sure I can rectify that right here. Stay tuned.
Yeah, I know, you're getting sick of these end-of-year lists. But I like 'em. Particularly when I'm not gaming you for clicks in doing so. It's good to look back and see what I wrote right here that people were reading. By far, the leading post on the site was on my favorite adult cartoons. That one has been extremely popular in the SEO department and looks like it will continue to be so going forward. But also folks have shown strong interest in my take on Madrid. A referral tweet from @BostonDotcom pushed one of my posts to another level and I got some student interest in Boston when writing about BostonGlobe.com's new paywall. See the full list below. And no, I won't be mad if you want to read some of this stuff.
I do. I like WordPress. I would go so far as to say I evangelize it. Sorta like Twitter and Facebook. These are core products I use. So I upgraded from what seemed like a stable 2.9.2 to the unknown 3.0 yesterday. So far, so good. Check out all of the amazing features it has in the video below.

LOS ANGELES — I'm at the NBA Finals. I think I've said that a million times in the last five days. Anyways, that's unimportant. What's important is that you're following along to see what I'm doing here in Los Angeles. Blogging on the Celtics Blog on Boston.com. I'm also doing some Twitter updates. Follow me at @addisports. Or, if you want just Celtics stuff, follow @GlobeCeltics.
So what are you waiting for? Start reading.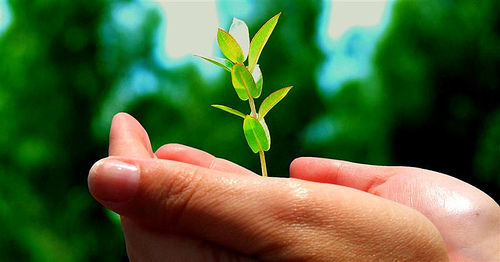 It occurred to me without realizing the gravity of the moment. I was writing here, in this very space, and self editing a post before the eventual push to live. But before I knew it, I was stopped cold in my tracks.
Thought: I don't think you need to know that!
In the six years I've been writing on this site and addisports.com, I've held back plenty as far as opinions I would reveal, people that piss me off, and so forth. It's my duty to hold my tongue at times because I am often a speaker for a larger group of people (SacBJA, The Union, etc.) and that can require me to be more … corporate. It can also require me to forego my opinion for a greater good, whether that means I act as the "company man" or some other soulless twit. I have no problem with that. If shutting up means I have better career opportunities than when I blabber my mouth, I'll continue to be quiet.
But generally speaking, there's a gray area that I consider my playground. The tech stuff that interests me (like my over indulgence in Google products), personal writing battles, the journalism industry and sports. These are easy targets. And then there's my personal life. The changes, the moves, the flights, the parties and the extracurricular activities that can be pretty funny and presumably interesting in each slice.
So when I get the idea to write, especially in this space, I'm all for it because it's probably safe from the scrutiny of company business. However, there is a line in the sand that I never realized was there before.
(Stay focused because I'm about to write in hypotheticals now. And I know we all love fantasy!)
Read the full article »
Just put a plan to get back on track with addisports.com. Got one post up, which is the first step, on a long road. Read my reaction to getting my tail kicked in the "Alcoholics Anonymous" fantasy football league.
As always, more to come.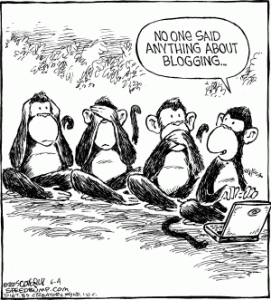 I have two personal Web sites I curate. They are my babies. Addisports.com and this site.
Between the two, I spend a fair amount of my time throughout the week attending to their needs, filling them with content and developing ideas to write about. These things are not critical for my 9-to-5 job, nor are they required. It's what I do for fun.
I read a post today from Darren Rowse on his wildly popular site, Problogger.net, "Why Did you Start Blogging?" This comes on the heels of filling out the State of the Blogosphere survey by Technorati. Between the two, it made me think about the reasons I got into this self-publishing world and the reasons I continue to invest money into it (hosting fees) with little to no financial reward.
As you can see, there are no ads on ZuriBerry.com. I will not ever sell ads on this site. Not if the popularity soared through the roof, and not if the hits were in the millions. I don't think that would ever align with my true goals for its existence: Promoting myself and my trade.
I am, and have been since 2005, selling myself.
Read the full article »