Tag: Nevada City
Diaz, Nevada County's Clerk-Recorder, will be President Barack Obama in the Marching Presidents' entry as part of the Constitution Day Parade festivities, set for 2 p.m. in Nevada City. His wife, Katherine, will entertain the crowd as Michelle Obama.
"I just discussed this with my wife and she thought it would be nice to involve ourselves in this community event," Diaz said. "She was pleased we had the opportunity."
Still, it took a couple of weeks for Diaz, who holds a non-partisan elected post, to decide to play the role of America's first black president. "But it's easy to look past that (the politics)," Diaz said.
"It's hard to know what people think," Diaz added. "But to me and my wife, this is an opportunity to engage ourselves in a community event that has been going on for awhile. It's non-partisan and that's the spirit that we're taking it as."
Editor's note: Read the full story in The Union.
If it weren't for his wife, Gregory Diaz wouldn't be standing in as the President of the United States Sunday.
The Nevada City Council voted 3-2 to ban medical marijuana dispensaries last night, and in an e-mail regarding the story I wrote about the vote, Vice Mayor Robert Bergman said that was an error.
I asked him to explain.
"Look at YubaNet," Bergman wrote back. "Pascale got it right. That(sic) what we did. Still no ordinance. A ban won't be "in place" until there's a second reading of an ordinance. So far, the wording of an ordinance banning dispensaries has yet to be agreed on."
My response was somewhat of the old varied cliche, are we splitting hairs here?
Is Nevada City going to allow medical marijuana dispensaries from this draft ordinance that the city staff will write up? No, they're not.
Is Nevada City going to reverse its position on medical marijuana dispensaries when the draft ordinance banning them has been written? I'm almost positive they won't. According to Bergman, not unless one of the three "yes" votes changes.
From our readers' perspective: Is Nevada City going to have medical marijuana shops? Not unless someone flips their vote on the ordinance.
Is that likely? Depends on Bergman.
Essentially, dispensaries are banned just like I wrote. That won't change. Am I wrong? You tell me.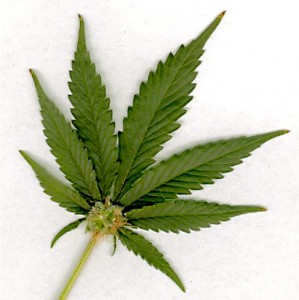 Vice Mayor Robert Bergman was always going to be the one to decide it.
After setting himself apart early on as neither for nor against a medical marijuana dispensary in Nevada City, Bergman for three months held a firm poker face.
On Wednesday night, after urging the Nevada City Council to continue to study the possible affects of a medical marijuana dispensary within the Gold Rush town, Bergman aligned with councilmembers David McKay and Sally Harris in a 3-2 vote banning dispensaries.
"If it's the will of the council not to go forward, then I think it's a cowardly act," said Councilwoman Barbara Coffman before the vote.
Coffman and Mayor Reinette Senum stood their ground, supporting the medical need for a dispensary while arguing against concerns of the town's size and the possible affect on students and the city's image.
"We can walk away today and ban dispensaries and pat ourselves on the back, and all we've done is put a Band-Aid on a hemorrhage," said Senum, referring to what she has called a lack of awareness of medical marijuana and drug addiction.
But McKay moved to ban dispensaries, and city Parks and Recreation Manager Dawn Zydonis, filling in for the city clerk, called out the names for the vote, beginning with Coffman, then Harris and McKay.
Bergman's "yes" vote to ban came quickly, startling council members and the crowd. Senum took a second before responding with her "no" vote.
Editor's note: Read the full story in The Union. Also, for a "live" recap of the council meeting conducted by me, check here.
Nevada City will address medical marijuana dispensaries again Wednesday night in what appears to be the final leg of the issue running its course.
The Council will dig into the verbiage of the latest ordinance draft and its merits in what will eventually lead to either the passage of the document allowing dispensaries, banning of dispensaries altogether or delay of hearing the issue again until the council sees fit.
"I think the agenda is quite clear on the three courses," said councilwoman Sally Harris. "What I prefer to say is what I said last time we stood in the public discussion: I felt that our town was too small for this.
"When I say we're too small, I mean geographically," Harris continued.
Among the outlines in the draft ordinance, if it were to pass, only one permit for a dispensary would be allotted, a dispensary would only be allowed in the 7 Hills Business District or the General Gold Flat Industrial Park, it cannot be within 500 feet of a school or park, no more than eight ounces of dried marijuana for each of its qualified patients can be held (with exceptions), and it has to be a not-for-profit venture with "reasonable" compensation for expenses incurred.
Read the full article »
"You can blame it all on Wendy Riley," said Judith Hill-Weld, secretary for the Nevada City School District Board of Trustees. "That's where it begins. When you have somebody inspired, creative and dedicated, it takes on a life of its own."
Riley started Moms on the Mountains in 1995 as a school project and a fundraiser for her child's school district.
Now, it's an official arm of the Nevada City Schools Foundation, a nonprofit made up of volunteers who work closely with the district for the benefit of local schools. It has raised more than $320,000 since its establishment.
Money from Moms on the Mountain has bought portable video projectors, a sixth-grade poetry program, musical instruments adapted to the skill level of youngsters, computers and supplies.
Editor's note: Read the full story in The Union. Check out Moms on the Mountains for more information on the event.
After 15 years of events and fundraising, Moms on the Mountains will take a hike again next week in support of arts in Nevada City schools.
A new stage was added to the school's multipurpose room just before classes started, said Deer Creek Principal Susie Barry.
"It serves as our arts center and cafeteria," Barry said.
The Nevada City School District will also begin installation of its "Safe Routes to School" improvements in October, according to a note sent home to students from Superintendent Roxanne Gilpatric. Three new flashing crosswalks will be installed on Zion Street, stripped crosswalks and a sidewalk on Doane. That project is being funded by a grant between the school district and the city.
Editor's note: Read the full article in The Union.
Modernization at Deer Creek school is underway, with phase one finishing up before the school year started.
The patrons of George Calanan Park in Nevada City are taking ownership of their hangout, keeping their word and cleaning up the park for everyone's benefit.
"We told them to just bring us the tools and we'll clean it up," said Tom "Smiley" Bailes, a park regular.
On Wednesday morning, Bailes and six other friends took three hours to rake the leaves, trim the brushes and cut the weeds after a city employee provided the tools. The city has made an arrangement with the group to clean up the park twice a week, Bailes said.
Editor's note: Read the full article in The Union.
Bob and Peggy Wright are applying for a new sign for its new business, "Treats" at tonight's Nevada City Planning Commission meeting.
The new business will serve ice cream sorbet, cookies and other edibles at 110 York St., expanding on another business there.
Editor's note: Read the full article in The Union.
Got an update from promoter Jesse Locks on some of the cool happenings at the Miners Foundry 150th Anniversary Sept. 27, including:
Nevada City Mayor Reinette Senum will proclaim Sept. 27 as Miners Foundry day.
Organizers will be putting together a time capsule to be opened at the Miners Foundry's 200th anniversary.
Should be a fun event, that they're promising to be kid-friendly.
The next Nevada County Tweetup is happening this Thursday at Mateo's Public in Nevada City. This will be the third tweetup in the area.
Here's the invite I received from Paul and Vanessa Smith:
In this third installment of NC Tweetups, we're putting the emphasis on the social rather then the media.

Come join us at the new Matteo's Public, a friendly, sustainability minded brewpub to meet with friends new and old, and enjoy wine & beer tasting at w/Matt, the owner, plus live music from Kelly Flemming.

Please tweet about this to friends!
Come by to Mateo's Public, 300 Commercial St. in Nevada City, from 7 to 9 p.m. Thursday (8/27/09).