Tag: Nevada County
Jim Romenesko's headlines
. Oftentimes, I don't read the actual posts he puts out there (there's upward of 40 a day) but I love the attention grabbers he tosses.
One caught my eye in particular because of all of the medical marijuana issues occurring in Nevada County, and particularly Nevada City which I cover. The Westword, a Denver based blog, is looking for a medical marijuana reviewer for its site. The person would go around and, you know, check out the facility.
Here's what the Westword wrote about it (headlined: Calling all potential pot reviewers: Westword wants you!):
Read the full article »
I get a kick out of reading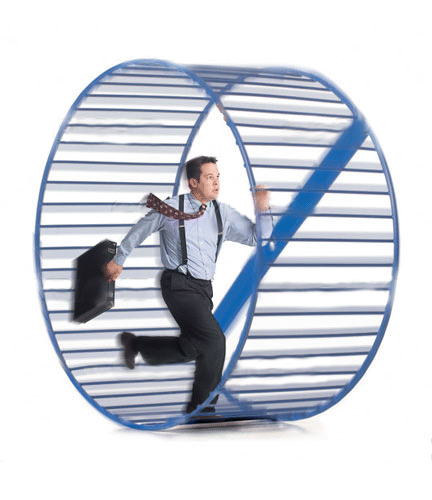 Been working pretty hard this week on several stories, but I think the one with most local impact was today's story on who is jumping back in the saddle for local elections in Nevada County.
Here's the excerpt:
Fourteen elected positions throughout Nevada County will be on the 2010 ballot as the citizens will see turnover in key positions on the local and county levels.

The primary election is June 8. People interested in running can pick up candidate applications Jan. 4; they can start filing their paperwork on Feb. 15, with last submissions due March 12.

Nevada County Treasurer Christina Dabis and Nevada City Councilwoman Barbara Coffman both told The Union they will not seek re-election in 2010.

"I am not running again," Coffman said. "I was very clear from the beginning I was doing one more term and one term only. I don't have any political plans at all."

Dabis will retire after serving 27 years — seven consecutive terms — as county treasurer. She said she will endorse Nevada County administrative analyst Tina Vernon for her vacant post.

"She has the same ethics and standards that I do," Dabis said.
Read the full story in The Union. I'm also going to come back with another post about the elections, which is brimming with gossip right now.
Miners Foundry
There's a lot of hype going forward with the 150th anniversary of the Miners Foundry. I'm penning a story for tomorrow's newspaper about the event, this Sunday at the Foundry 11 a.m. to 3 p.m. As I've noted before, there are some cool happenings for the Foundry, including an effort to put together a time capsule for the 200th anniversary.
Amgen Tour of California debacle
Apparently, the former editor of The Union thinks he has a "scoop," writing on his blog that his "source" has told him the Amgen Tour of California is going to not only be coming to Nevada City but be the race's starting point. Amgen was going to announce the tour route Tuesday (Sept. 22) but has delayed its announcement till mid October.
Read the full article »
The Nugents will never forget their heritage.
Spread across California, the Nugents represent one line of descendants from the Leonard family, pioneers who arrived in Nevada County in the Gold Rush of the 1850s and settled along the South Yuba River.
On Saturday, the Nugents honored their ancestors by restoring their grave sites at St. Patrick's Catholic Cemetery in Grass Valley; the markers had been vandalized some years ago. The site was blessed by the Rev. Cecilio Tupasi of St. Patrick's Parish.
"When I realized that they no longer had a tomb stone, I organized the family to get another one," said the Leonards' great-grandson, David Nugent.
Nugent, who resides in San Francisco, has been researching his family for the last 10 to 15 years. He's traveled to Ireland six times to trace his roots and has written a book about what he has found, "A Thousand Year Journey: From France to Ireland to California."
David Nugent traced his Nevada County roots to Thomas Leonard and Sarah Browne Leonard, natives of Ireland who had lived in Philadelphia. Sarah died in 1893 and Thomas in 1909, both at age 90.
Editor's note: Read the full story in The Union.
I'm impressed with the facelift for Nevada County resident Don Pelton's Web site, SierraVoices.com. It's an upgrade from his former site, SierraVoices.blogspot.com.
Here's a before and after:
Before
After
This is sort of like the transformation I went through (a very long one) in which I transferred my sports blog from this site, to addisports.com. During that time, I utilized a blogger account… Yes, I am shamed. It was my being cheap that led me to do it. I took advantage of Blogger's ability to host your own domain, and seeing how I had purchased addisports.com a long time ago, I thought it would be great to break out the sports from all the other stuff I write about.
But coming back to my point of writing this: SierraVoices.com looks like what a facelift should look like. He went the professional blogger's route and used WordPress.org, which I use to power this site, addisports.com, SacBJA.org and host of other sites I manage. By default, it's a blog. But it can be much more if customized correctly. In this case, it's tailored to Pelton's liking. To him, it's not a blog, says Pelton. In his own words:
About this re-engineered site, yep it's WordPress, and it took me a couple of months to get up to speed (it felt like it took me forever). I finally hired a WordPress consultant to give me a few well-placed tips and nudges, until I could comfortably handle it on my own. Now that I'm happy with how it looks, my creative juices are really flowing.

By the way, yes it's a blog, but it's also more ("It's a floor cleaner AND a dessert topping!"). I'm using WordPress as more of a "content management system," and my vision for my site is that of a magazine or journal, only one part of which is a blog. I'll keep dumping my thoughts out to the blog, probably almost daily.

But I also intend to write longer, more thoughtful articles (for the "article department") and essays, etc. In fact, I hope to solicit articles from others. We'll see how that works out. For that purpose, though, I really wanted a professional looking site, and I believe I've got that now. Stay tuned.
I'm sure this is rather flattering for a guy that doesn't have a lot of attention pointed at him, per se, but I think it's a good opportunity to point out how dynamic a tool like WordPress is and how, with the right theme, you can mirror what magazines and newspapers do and literally create your own localized Huffington Post. It's why I dropped blogger and it's why I have a stable of themes I'm itching to try every other week.
The next Nevada County Tweetup is happening this Thursday at Mateo's Public in Nevada City. This will be the third tweetup in the area.
Here's the invite I received from Paul and Vanessa Smith:
In this third installment of NC Tweetups, we're putting the emphasis on the social rather then the media.

Come join us at the new Matteo's Public, a friendly, sustainability minded brewpub to meet with friends new and old, and enjoy wine & beer tasting at w/Matt, the owner, plus live music from Kelly Flemming.

Please tweet about this to friends!
Come by to Mateo's Public, 300 Commercial St. in Nevada City, from 7 to 9 p.m. Thursday (8/27/09).
BriarPatch Co-op's Eat Local Food Challenge has begun, and we're paying close attention to the results right here at The Union because we've got a conjunctive Local Recipe contest happening.

Participants in the actual challenge signed up for 31 days to find only locally grown products for their diet. Some of their early diary/blog entries are pretty funny on just waking up and remembering to find some local coffee.
You can check out the blog and its entries here.
Are you interested in the Eat Local Food Challenge? Do you have a recipe with mostly local ingredients you'd like to share?
I was happy to see the Nevada City Advocate's Web site finally make it up. It took a whole month after the launch of the newspaper.
Pat Butler, former editor of The Union and former news director at KNCO, is the editor and publisher. According to him, the Advocate will be going bi-weekly with their next issue Aug. 7 (?). As you may very well know, this revs up the competition in little old Western Nevada County.
These are all good things. Competition will only breed better journalism in the area, which is my chief concern. But there's also been hoopla about whether or not The Union should write about the Advocate because it is a new business in the area. I thought about this. And then I thought about it some more. I came to a very simple conclusion: Who really cares?
While I think the media haters of the world get a rise out of the notion that there is some conceived news war taking place in their back yard, the notion that people actually care where they get their news from is false. People just want their unbiased, unfiltered, accurate news. That's their No. 1. If The Union can't fill that need, they'll go somewhere else, possibly the Advocate. And if the Advocate can't fill that need, I'm sure folks will turn somewhere else again. In the end, it'll just lead to some healthy journalism. The people will win here. Isn't that most important?
I think the the critique of this news competition will be best left to the blogosphere, where readers can judge among themselves who is getting the job done. Because writing about it, at least for the paper, would just take up valuable space for something far more important to readers of both the Advocate and The Union: news.
Anyways, Butler is supposedly only going to update the Web site on Tuesdays, going against the Web first culture of the modern newspaper. I don't know if that will change with the announcement of going bi-weekly. The only newspaper that comes to mind with a comparable non-Web friendly policy is the Mountain Messenger — which coincidentally doesn't have a Web site. It'll be interesting to see how this plays out.
I attended the Nevada County Tweetup (#nctweetup) on Thursday to show my support for Brenda Horton (@brendahorton) and Vanessa Smith's organizational efforts to get the second Tweetup in Nevada County going.
They pulled a nice crowd of about 25-30 people at BriarPatch Co-op's community room. I did a lame attempt to live stream some of the speaking, and then ducked out after Vanessa, aka Coach Vanessa, started to take Q&A. I had to get working on a story for the paper.
Machen MacDonald, Smith and her husband Paul Smith (@greensmith) all spoke at the event. The dialogue was very promising all the way up until the point I had to leave.
It's surprising to see how many people who are interested in just getting to learn how to use the tool. There were many folks in the building who weren't even signed up for the service. But, obviously, that didn't deter their interest. Check out the video below I took (using the live stream service Qik.com) from my phone of the crowd:
Editor's note: The Nevada County Tweetup occurred July 23, 2009. The video below may be out of date, as it is a live stream. For the specific video, go to the video's qik.com permalink.
Tweetup starts at 7 p.m. I'll be there streaming some video from my phone. We'll see how good this bad boy looks. Let me know what you think of the quality in the comments.
I wrote a version of this post awhile back on the Aggregate blog, listing the top 5 new sites you should read or check out in Nevada County. This list differs from that a bit due to the changing landscape and the general negativity that's being spewed online.
So instead of sifting through the pot shots, take a look at this list to see what might interest you as something worth reading without the heartburn.
This list is by no means encompassing of the entire region, and I welcome suggestions in the comments.