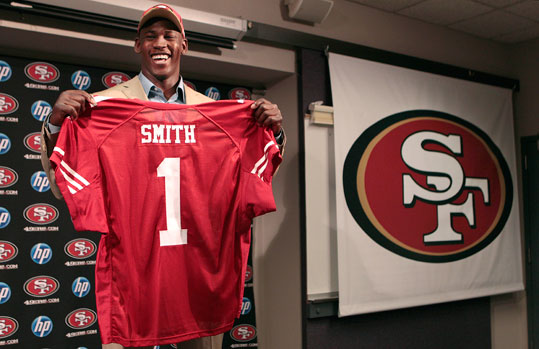 In a perfect world, I would've already expressed my concern about the San Francisco 49ers and the Oakland Raiders. That is, if concern is the most appropriate feeling. And I'm sure you'll agree, that's been the dominant feeling about both of those football teams for, oh, the last decade.
Instead, I've been busy doing Patriots coverage of the NFL draft over on the Extra Points blog for Boston.com. So excuse me as I continue my amateurish ways and hold off on posting something so immediately.
I think some post-draft analysis will be appropriate given the circumstances.
Until then, follow along on Twitter at @zuriberry.