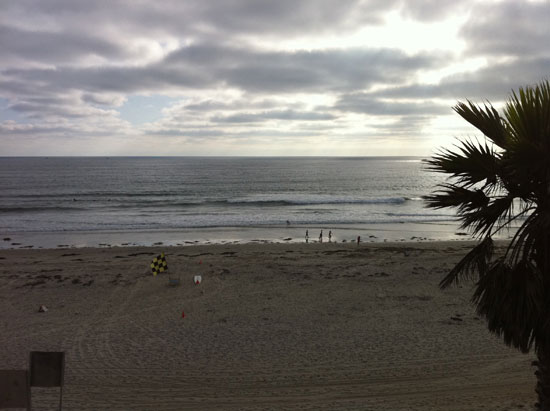 Editor's note: I really wish I could have gotten this up earlier. I had mucho technico problemos with the audio. But I still think the discussion in San Diego, Calif., is pertinent for any and all interested parties.
There were a number of newsworthy moments at the National Association of Black Journalists convention and career fair (July 28 – Aug. 1). But none was more important to me than the discussion of "LeBronapalooza." Also known as, "The Decision."
NABJ compiled a stellar assortment of its own members, most of which were at the forefront of coverage and decision-making, for a panel on how the ethical quandary arose. That being how the World Wide Leader simultaneously covered LeBron James while being quasi business partners with him as he announced his decision to some 18 million viewers that he was leaving the Cleveland Cavaliers for the Miami Heat.
At issue was ESPN's ceding control of the advertising spots on the show, which many journalists are still outraged about. I wrote about that here.
It's not the first time NABJ's Sports Task Force, chaired by my colleague Greg Lee Jr., has addressed hot topics with newsmakers at NABJ conventions. (Unfortunately, Mr. Lee was unable to attend. And Mr. James was missing as well.) Michael Vick and those dogs comes to mind. But this discussion brought out all the heavy hitters. On the panel were ESPN reporters Chris Broussard and J.A. Adande, Yahoo! Sports NBA writer Marc Spears, Miami Herald Heat writer Mike Wallace, Managing Editor of the Cleveland Plain-Dealer Debra Adams-Simmons and Comcast Sportsnet New England's NBA writer A. Sherrod Blakely.
Each had a unique take on the development and coverage of the story. But with all of these great perspectives, what really lacked was an executive's take. You know, an editor.
Oh wait, NABJ had that too.
Continue reading "Post LeBronapalooza – The Decision dissected and analyzed at NABJ"