Tag: The Union
I shot a quick explanatory video of changes at TheUnion.com when we went live with the alterations last week. Plans for the facelift had been in place since January. As I recall from The Union's last Web site change, change is never smooth.
So in order to help things go more smoothly (and they went infinitely more smoothly this time compared to the last), I shot this video so that way people have an idea of what all we were trying to do. See below:
Read the full article »
The Union
and getting a strategic plan together for AddiSports.com. I see good things happening there with yet another design change in the not so distant future.
Here's some select stories I've written this month, snippets included:
Green 'party with a purpose' set for Nov. 5 — For one of the first major events at the APPLE Center for Sustainable Living, See Jane Do will bring together women who are green leaders. See Jane Do is a radio show duo composed of KVMR's Elisa Parker and freelance writer and The Union contributor Jesse Locks. The show focuses on women's issues. Their "Soiree into Action," set for Nov. 5, is expected to be, as Parker described it, "a party with a purpose." Read the full story.
Nevada City to revisit smoking issue — The Nevada City Council pushed off a discussion aimed at drafting a law banning smoking in the city's parks. The council will discuss it at its next meeting after health department officials, who were instrumental in a 2007 resolution that called for voluntary compliance against smoking in the city's parks, were not present because they weren't notified. Read the full story.
Read the full article »
I've missed out on posting a lot of stories here. I've just been busy at
The new owner of the Powell House in downtown Nevada City plans to renovate the historic building for new apartments and commercial space, and will be appearing at tonight's Nevada City Planning Commission meeting.
At the meeting, slated to begin at 6:30 p.m. at City Hall downtown, owner Brad Croul and architect Jeff Gold are scheduled to present their application for "interior and exterior remodeling and renovation of the Powell House," according to the agenda.
"That house is a contributing building to the national register and within the historical district," said City Planner Cindy Siegfried. "They kind of have an exciting project, proposing five apartments and some commercial retail on the first floor.
"That corner has kind of been looked at by the city, and they've been wondering what's going to happen with it," Siegfried added. "The City Council is excited."
In 2006, the Powell House, which sits at Nevada City's southern entryway on South Pine and Spring streets, was bought with the intent to convert it into a 10-room boutique hotel.
Ventura County developer Andrea Kitay paid $730,000, and expected to put much more than that into restoring and remodeling what she called "a fabulous wreck."
City officials have hoped restoration of the Powell House would help anchor continued redevelopment along Spring Street.
The building was first constructed in 1855 as the home of First Baptist Church.
Read the full article »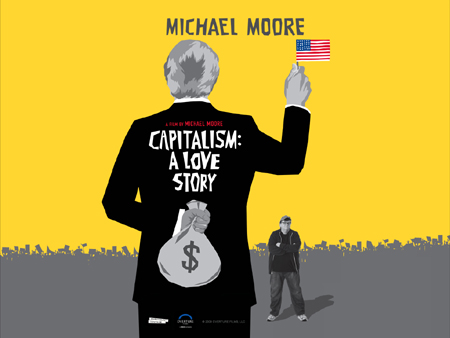 Community radio station KVMR-89.5 FM will likely get a boost in capital tonight as the Del Oro Theatre will do a special screening of the new Michael Moore film, "Capitalism: A Love Story."
The benefit premiere, at 7:30 p.m. at the historic theater for $20, is one of only eight nationwide that the film's distributors have authorized, according to a press release by KVMR.
"Moore has long been a supporter of the independent, eclectic public radio outlet, which he first discovered when visiting his sister Anne, a Nevada County resident," the release stated. "She has served as a film producer on Moore's recent projects."
Read the full article »
The artwork of Judith Lowry has been on the Smithsonian Institution's radar for more than five years.
The Nevada City resident's acrylic paintings were shown by the prestigious educational center during "Continuum 12," an exhibit in New York sponsored from 2003 to 2005 by the institution's National Museum of the American Indian.
Now, Lowry will have a permanent spot in the hallways of the institution. The Smithsonian has purchased her six-panel work, "Weh-Pom and the Star Sisters," one of the pieces featured in "Continuum 12."
"To have your work installed in any museum is always an honor," said Lowry.
"Weh-Pom and the Star Sisters" — or "the girls," as she calls the series — is one of Lowry's favorite works, she said.
Its six panels depict five women and a wolf man in the stars, dancing and pouring star dust downward. The vivid colors and symbolism in the paintings are hallmarks of Lowry's work.
She's best known for portraying the contemporary perspective of Native American life and her execution in acrylic on life-sized canvasses. "The girls" are 48 by 60 inches each, according to the National Museum of the American Indian.
Read the full article »
In many respects, it's an incubator for ideas.
The APPLE Sustainability Center in Nevada City will be the gathering place for people and groups in the community to share ideas on how to live green, said center Executive Director Mali Dyck and Nevada City Mayor Reinette Senum. Among its many uses, education will be at the top, as workshops are being forecasted for the newly renovated building at 412 Commercial St.
After hosting a preliminary opening for the center last week, both Dyck and Senum were asked one question: What will the APPLE Center do when it's fully functional? Here's what they said:
Dyck: Already we're getting approached by people … It's amazing the people who walk in with ideas, or questions. A young group of business people who meet once a month, called the Exchange, who I've never heard of, are going to have their October meeting here. Basically, they get together and talk about their businesses and learn about something that's happening in the community. And that's totally sustainability. It's not green building, or tanning, or seed picking, but it's connections and getting people to talk to each other and help each other with their businesses.
Read the full article »
FREED flexed its muscles and got the Nevada City Council to remove two consent items Wednesday regarding the approval of $82,000 in funds for street and bicycle improvements.
The nonprofit, a Nevada County independent resource center serving people with disabilities, took issue with the council's willingness to approve two items for road improvements after recent changes to Coyote Street failed to include any curb cuts.
"I want to challenge you guys to come out, maybe with a wheelchair, and see what it's like," said Patrick Kenny, who spoke from a wheelchair to the council. "We've made a lot of improvements, but I've seen quite a regression in regards to the (American Disability Act) in the past few years."
Editor's note: Read the full story in The Union.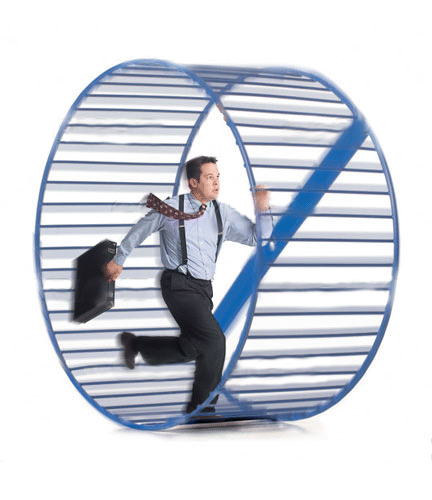 Been working pretty hard this week on several stories, but I think the one with most local impact was today's story on who is jumping back in the saddle for local elections in Nevada County.
Here's the excerpt:
Fourteen elected positions throughout Nevada County will be on the 2010 ballot as the citizens will see turnover in key positions on the local and county levels.

The primary election is June 8. People interested in running can pick up candidate applications Jan. 4; they can start filing their paperwork on Feb. 15, with last submissions due March 12.

Nevada County Treasurer Christina Dabis and Nevada City Councilwoman Barbara Coffman both told The Union they will not seek re-election in 2010.

"I am not running again," Coffman said. "I was very clear from the beginning I was doing one more term and one term only. I don't have any political plans at all."

Dabis will retire after serving 27 years — seven consecutive terms — as county treasurer. She said she will endorse Nevada County administrative analyst Tina Vernon for her vacant post.

"She has the same ethics and standards that I do," Dabis said.
Read the full story in The Union. I'm also going to come back with another post about the elections, which is brimming with gossip right now.
Miners Foundry
There's a lot of hype going forward with the 150th anniversary of the Miners Foundry. I'm penning a story for tomorrow's newspaper about the event, this Sunday at the Foundry 11 a.m. to 3 p.m. As I've noted before, there are some cool happenings for the Foundry, including an effort to put together a time capsule for the 200th anniversary.
Amgen Tour of California debacle
Apparently, the former editor of The Union thinks he has a "scoop," writing on his blog that his "source" has told him the Amgen Tour of California is going to not only be coming to Nevada City but be the race's starting point. Amgen was going to announce the tour route Tuesday (Sept. 22) but has delayed its announcement till mid October.
Read the full article »
The Nugents will never forget their heritage.
Spread across California, the Nugents represent one line of descendants from the Leonard family, pioneers who arrived in Nevada County in the Gold Rush of the 1850s and settled along the South Yuba River.
On Saturday, the Nugents honored their ancestors by restoring their grave sites at St. Patrick's Catholic Cemetery in Grass Valley; the markers had been vandalized some years ago. The site was blessed by the Rev. Cecilio Tupasi of St. Patrick's Parish.
"When I realized that they no longer had a tomb stone, I organized the family to get another one," said the Leonards' great-grandson, David Nugent.
Nugent, who resides in San Francisco, has been researching his family for the last 10 to 15 years. He's traveled to Ireland six times to trace his roots and has written a book about what he has found, "A Thousand Year Journey: From France to Ireland to California."
David Nugent traced his Nevada County roots to Thomas Leonard and Sarah Browne Leonard, natives of Ireland who had lived in Philadelphia. Sarah died in 1893 and Thomas in 1909, both at age 90.
Editor's note: Read the full story in The Union.
"In all of my wanderings and research, I wondered what you could do and what you couldn't do" with medical marijuana in Nevada City, Bergman said. "I surmised it's still possible for a co-op."
"If you look at the intent of the thing, the Compassionate Use Act, what it's really getting at is, you can get your marijuana," Bergman said. "This is just a different implementation.
"No one wants to deny anyone from getting their medicine."
In a 3-2 vote last week, the Nevada City Council banned the dispensaries, with council members Sally Harris and David McKay spearheading the opposition to dispensaries on the council. They both argued that Nevada City was too small geographically for a dispensary.
Bergman, who had sought more time to research the issue before a decision was made, sided with Harris and McKay to settle the issue although his reasons differed from those of his colleagues.
He also suggested that a collaboration between Nevada City, Grass Valley and the county could be another possible solution for dispensary proponents.
Editor's note: Read the full story in The Union.
Nevada City Vice Mayor Robert Bergman suggested medical marijuana proponents create a co-op to sidestep the need for a dispensary in the Gold Rush town.