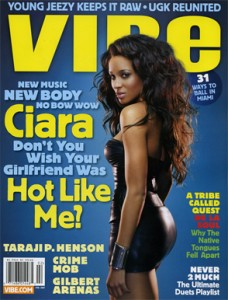 For some reason, I think
Vibe
could have possibly survived if it had the right leadership. There's only person that keeps popping into my mind: Sean "Diddy" Combs, CEO and founder of Bad Boy Records, Sean Jean clothing and many other various hip hop endeavors. What Diddy touches is basically gold. Not platinum, but gold, which is pretty good for the bottom line.
On July 1, Vibe magazine, the best-known and most mainstream of the magazines aimed at the hip-hop generation, folded immediately after 16 years, Steve Aaron, Vibe Media Group's chief executive officer, announced. Richard Prince's Journal-isms column has a good writeup about it.
There are few specific reasons why I think Diddy adding the title of publisher would work for Vibe — and for Diddy.
He has the capital, particularly from his clothing company, to back a national magazine and infuse it wish cash whenever there is a bear market underway. You know, like right now.
Diddy has in hands in the industry. Actually, more like tentacles. He's got friends in all the right circles and enemies everywhere. Kind of like any everyday editor. The inside perspective and connection could be invaluable to the magazine.
The magazine could be a launching pad for his own marketing schemes, if he wanted. I mean, as publisher you can literally do whatever you want with the product, so long as you're satisfying your readership. And while you're at it, you don't have to write that glowing review of the next 50 Cent album. It'll be trash anyway. That's power stronger than money … OK, almost as strong as money.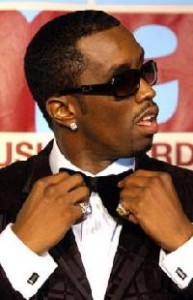 It's unfortunate that large magazines like Vibe are dead and major metropolitan newspapers have gone under. At one point, I thought the Seattle Post-Intelligencer would be saved by an 11th-hour buyer. I think Vibe can still be revived, survive and thrive, if under the proper leadership and direction. That's not a knock on their previous ownership, but realization that sometimes you need outside / diversified funds to keep a company going. Diddy brings that.
And yes, I am a fan.