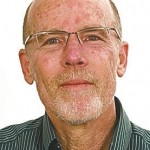 Nevada City Vice Mayor Robert Bergman suggested medical marijuana proponents create a co-op to sidestep the need for a dispensary in the Gold Rush town.
"In all of my wanderings and research, I wondered what you could do and what you couldn't do" with medical marijuana in Nevada City, Bergman said. "I surmised it's still possible for a co-op."
"If you look at the intent of the thing, the Compassionate Use Act, what it's really getting at is, you can get your marijuana," Bergman said. "This is just a different implementation.
"No one wants to deny anyone from getting their medicine."
In a 3-2 vote last week, the Nevada City Council banned the dispensaries, with council members Sally Harris and David McKay spearheading the opposition to dispensaries on the council. They both argued that Nevada City was too small geographically for a dispensary.
Bergman, who had sought more time to research the issue before a decision was made, sided with Harris and McKay to settle the issue although his reasons differed from those of his colleagues.
He also suggested that a collaboration between Nevada City, Grass Valley and the county could be another possible solution for dispensary proponents.
Editor's note: Read the full story in The Union.