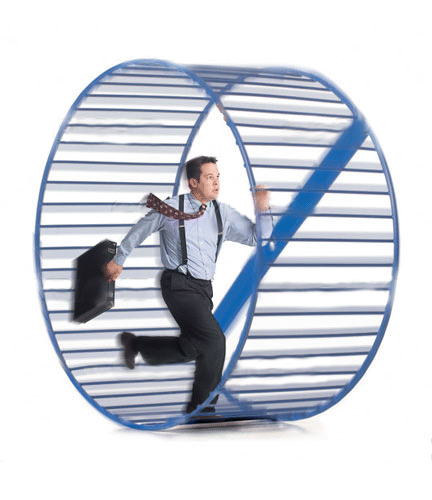 Been working pretty hard this week on several stories, but I think the one with most local impact was today's story on who is jumping back in the saddle for local elections in Nevada County.
Here's the excerpt:
Fourteen elected positions throughout Nevada County will be on the 2010 ballot as the citizens will see turnover in key positions on the local and county levels.

The primary election is June 8. People interested in running can pick up candidate applications Jan. 4; they can start filing their paperwork on Feb. 15, with last submissions due March 12.

Nevada County Treasurer Christina Dabis and Nevada City Councilwoman Barbara Coffman both told The Union they will not seek re-election in 2010.

"I am not running again," Coffman said. "I was very clear from the beginning I was doing one more term and one term only. I don't have any political plans at all."

Dabis will retire after serving 27 years — seven consecutive terms — as county treasurer. She said she will endorse Nevada County administrative analyst Tina Vernon for her vacant post.

"She has the same ethics and standards that I do," Dabis said.
Read the full story in The Union. I'm also going to come back with another post about the elections, which is brimming with gossip right now.
Miners Foundry
There's a lot of hype going forward with the 150th anniversary of the Miners Foundry. I'm penning a story for tomorrow's newspaper about the event, this Sunday at the Foundry 11 a.m. to 3 p.m. As I've noted before, there are some cool happenings for the Foundry, including an effort to put together a time capsule for the 200th anniversary.
Amgen Tour of California debacle
Apparently, the former editor of The Union thinks he has a "scoop," writing on his blog that his "source" has told him the Amgen Tour of California is going to not only be coming to Nevada City but be the race's starting point. Amgen was going to announce the tour route Tuesday (Sept. 22) but has delayed its announcement till mid October.

In response to this claim, Duane Strawser, owner of Tour of Nevada City Bicycle shop and the director of the Nevada City Bicycle Classic, sent out an e-mail debunking the alleged news.
Contrary to regional rumors and the blog of a former local journalist claiming "exclusive knowledge" that Nevada City had in fact received the bid to host a stage of the 2010 ATOC, "neither Nevada City nor any other city on the long-list of potential stage hosts have a guarantee of hosting a stage from the Amgen/AEG/Medalists staff members at this point," stated Duane Strawser of the Tour of Nevada City Bicycle Shop who is heading the lobbying effort along with Albaugh to land the chance to host a stage of the ATOC in the Nevada City/County regions for 2010.
Word is, that Strawser attempted to contact the blogger and ask for him to take it down, but he refused. As the story goes, he's standing by his source(s).
A little context here: Nevada City Manager Gene Albaugh as well as Strawser have both said at different times they were "confident" and "optimistic" the race could come to Nevada City. Add to the fact that Nevada City Mayor Reinette Senum and Strawser have made travel arrangements to be at the announcement, and I could see a "source" coming forward thinking it's a guarantee. But the reality is, nobody knows but the Amgen folks.
We Media column
I read with interest The Union's editor and publisher Jeff Ackerman's column, "Embracing the 'We Media' in print and on the Web."
You can tell things are getting hot and heavy in this town with bloggers (see above) and nationally with the media in general. (At the reported API conference last week, a bunch of people challenged Google.) But no matter what, traditional media continue to make overtures to support contributions from the community — bloggers included. I can't help but think of the 20 or so individuals, most of which have disappeared from my peripherals, I recruited to blog on TheUnion.com. Most of those folks are not blogging today. (The people that do still blog, are blogging on more powerful platforms. But that's a post for another date.)
I guess my point is, with so much negativity toward newspapers and the media in general, there is a lack of awareness about who is continually trying to innovate, and who is taking advantage of who. Ackerman touches on this and more.
Nevada City man named President of Boys and Girls Club in Camarillo
Bill Locker, 44, of Nevada City was selected from 55 applicants after a national search, said board Chairman Steve DeCesari to the Ventura County Star Tuesday.
From the Ventura County Star story:
Locker said he will be looking at how to make the agency more efficient as well as bringing in more revenue.

"Everybody is in a tough time now," he said, "so innovation is the key in fundraising."

As development director at Community Recovery Resources in Nevada County, Locker said, he put together the funding for a $12 million addiction-treatment campus.

Previously, he headed a children's services agency in Grass Valley and was deputy director of Friday Night Live, a program aimed at giving teens alternatives to drug use.

Locker is a school board member in Nevada City, a post he is resigning to accept his new job. He plans to move to Camarillo with his two sons, ages 6 and 9, and his fiancee.
This week
I'm going to try and post more this week, in preparation for a weekend in which I won't be around (again). I have an alumni event in San Francisco to attend. Either way, that won't stop the news. Should be around for the Miners Foundry 150th Sunday.