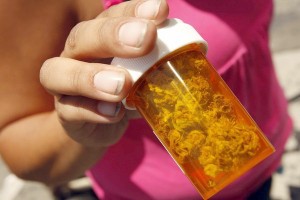 I get a kick out of reading
Jim Romenesko's headlines
. Oftentimes, I don't read the actual posts he puts out there (there's upward of 40 a day) but I love the attention grabbers he tosses.
One caught my eye in particular because of all of the medical marijuana issues occurring in Nevada County, and particularly Nevada City which I cover. The Westword, a Denver based blog, is looking for a medical marijuana reviewer for its site. The person would go around and, you know, check out the facility.
Here's what the Westword wrote about it (headlined: Calling all potential pot reviewers: Westword wants you!):

Do you have a medical condition that necessitates marijuana? Do you have a way with words? If so, Westword wants you to join the ranks as our freelance marijuana-dispensary reviewer.

To provide an objective resource on the state's burgeoning medical marijuana scene, Westword has launched "Mile Highs and Lows," a weekly review of Colorado marijuana dispensaries. Now we're looking for just the right person to take the reins.

The job is simple: Visit a different dispensary each week (without revealing you're working for Westword) and pen concise, impartial and snappy accounts of your experiences. Keep in mind this isn't about assessing the quality of the medicine on site; it's about evaluating the quality of the establishment. After all, we can't have our reviewer be stoned all the time.
While the concept is in accordance with "Starving Student" like columns at newspapers, it pushes the envelope on what is expected and arguably respectable of the news org-, er, blog.
However, I think this is a grand opportunity for a learning moment, one which Westword will learn more quickly than the newspaper industry: Change is coming. The medical marijuana community is a sizable community and it remains deep and dark in the shadows to most newspapers for good and bad reasons. Is this the next step for journalists? Get on board rather than fall behind — again? I'm not so sure it's black and white, but there is definitely an opportunity here to seize coverage of another under reported area of our culture. In my mind, there is nothing but positives there. The execution — meaning smoking to "evaluate" — is what I'm worried about.