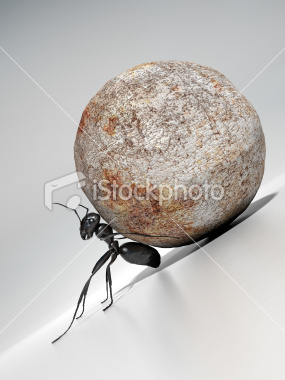 I get the opportunity to watch some of the most heralded athletes and sports writers in the country at work. It's a blessing to witness the work ethic and to identify with the drive of both the journalist and the athlete.
It makes me think about how these ultra successful individuals got to where they are, and how their continued success at the peak of their respective professions is incumbent upon a tireless work day.
Ever the efficient busy-bees, it's always a wonder to watch.
Most folks (OK, kids) are inspired by the power of the printing press on the tour at a newspaper. Much later, they become inspired by the power of the internet and self-publishing, as I am. It's safe to say, I'm still amazed with both. Particularly how they work and how I can learn more about them. But more than anything, I'm still learning to understand (yes, that's correct) what it takes to make newspapers and Web sites tick with sought after content. Part of it is knowledge based. And while talent is almost always a necessity, what stands out for the obscenely successful is an unmatched work ethic. Everything and everyone else comes second to the task at hand. The focus of these individuals is extremely refined. Distractions are only other work related tasks.
Here I am, thinking I know a thing or two about working hard, and I haven't even fully grasped the concept.
How could that be?

I'll tell you why. Because every day when I went home, up until about two weeks ago, I was still trying to put the day behind me. That was a mistake. Because down time is really catch-up time. And don't forget get-ahead time.
Lesson learned.
Not enough for ya? No, not enough for me either.
I'm beginning to realize that getting a good night's sleep isn't necessarily about having a healthy amount of rest, but about getting into the office early and getting ahead with the little things (e-mail, reading the paper, brainstorming stories, etc.).. That reading everything, including your own paper as much as your competition is at a level higher than necessary. And as a sports writer, watching the game — especially the one I'm not attending — and realizing that comes with the job.
My powers of observation serve me well. But it's the effort that's important.
I realize that with so many people around me espousing the effort that I hope to mimick, longevity will be the saving grace. That means building habits that are healthy for a successful career now, and waiting patiently for the fruits of the labor.