Editor's note: This was originally posted on Addisports.com, headlined "Writing our online obituary."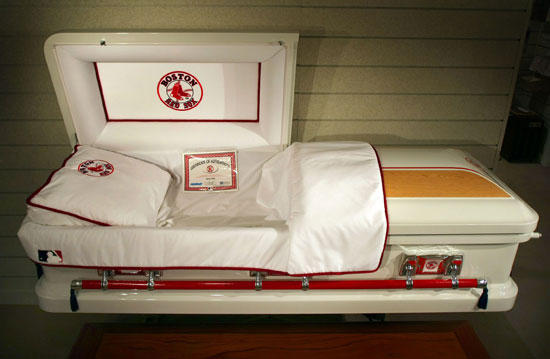 Nobody's died. At least not a person. But in a few days, I'm going to end the life of AddiSports.com for reasons that should be apparent: I just don't have any time or energy for it.
This is very unfortunate because I kept thinking that with enough attention to the site and the proper love and devotion one would need to give in order to expand their online presence, it would grow into something fortuitous and possibly generate secondary income. Alas, that is still possible. But my time for such endeavors is not.

I feigned to believe that there would be time to do the little things for the site. Post an update every night. Change the featured video. Do a poll here and there. And generally react to the news. All while still writing on ZuriBerry.com and contributing to the Boston Globe. I was foolish to think I could get it all done.
This last week while traveling to Los Angeles was an eye-opener for me. I got into town and wanted to post some stuff about the NBA Finals and then realized the conflict I was having. (This post in particular was slated for Addisports.com, before I wisely copied and pasted it into the Celtics Blog for Boston.com.) I figured, if I was on the Globe's dime in Los Angeles, I should be writing for them. And then it hit me, there's going to be a lot of conflicts. Tons, actually. All of the teams in Boston are competitive and all of them are occupying the space I used to write about for Addisports.com regularly. The national stuff that I never covered at a small-town newspaper.
It took me seven months, but I finally understood that my work-blog relationship, while separate, was in direct conflict with its original purpose: To serve as an outlet for things I couldn't couldn't cover in a community paper, or in my case, our locally ingrained website.
My primary responsibility is to my job. I've always known that and that is a large part of why there has been so little time. So without further ado, I'm killing it off. Sayonara. I'd rather focus on the things that are most important (and make money) than those that are avocational. Tim and I will bring our separate sports angles to ZuriBerry.com and LetMeThinkForYou.com. We'll also import all of our old posts from here for archival purposes.
When the month expires, I won't renew my hosting here.
So for my continued online writings, visit ZuriBerry.com. The feed is here and the e-mail list is here. Thanks for following.
For Tim's irreverence, go here. Subscribe to his feed here.