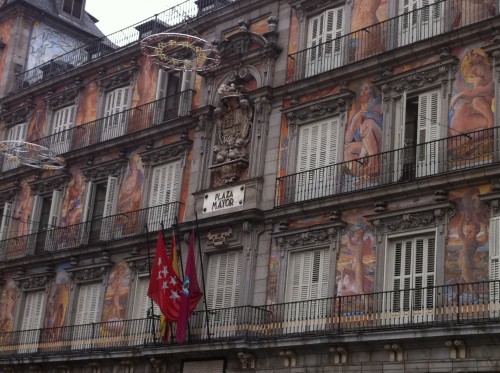 MADRID — I haven't been on the computer much so you'll have to forgive my tardiness, but I wanted to wish everyone a happy new year's from Madrid.
I'm on vacation hanging with my friend Mando who is here to teach English, a major initiative for the Spanish government. Along with his girlfriend Ashley, as well as our close friend Nicole, I had a huge reason to come overseas. It's been a good opportunity to reminisce as well as be a tourist. And, of course, bring in the new year.
But before I get into the sights and sounds of Espana (much like I did with Brasil), I wanted to relay my New Year's resolutions. I do this every year here. And I would be remiss if I didn't continue the tradition. It's very important to me.
Write more — I put this down every year. But the feeling is always the same. I'm either not writing enough or not writing enough for myself. After 13 and a half months in Boston, I've penned only 15 articles in the newspaper while authoring close to 300 blog posts. (That includes posts I merely edited.) Add in more than 100 videos I've produced and you can tell how my priorities have shifted since leaving California. So yeah, my mind is always on writing more and spending more time creating content, being creative and contributing to the news hole. But there's always some time and effort that needs to be put in here on ZuriBerry.com. Gotta tend to my own business too, ya know.
Be a better man — It's very important to me to be a man of integrity. There have been times, both personally and professionally, my integrity has been questioned. I like to think that I've come out better each and every time. But I'm positive I can do better. I want to be at a point where what kind of person I am, is never questioned. Sounds easy, but it's not. I'd elaborate, but then I'd be writing a book.
What are your New Year's resolutions? How did you live it up for '11's opening. I'd like to open this conversation up to friends, colleagues (old and new) and strangers. Holla.