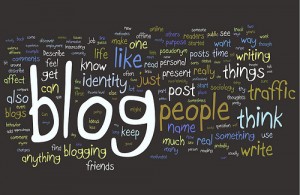 So in my mind's eye, I'm not properly documenting my public activities online. It's not a matter of posting everything that I read or everything I think, but more of an issue on posting the public pieces of content I share on social networking sites.
For example, on my Tumblr I'm known to link to content I've produced for Boston.com. On my Twitter, I'm known to post my missives and quick, reactionary thought. On Facebook, I'm known to post photos and links to interesting items I want to share as well as anything I think is funny. On Google+/Pinterest, I'm just sort of around.
All of which brings me to a very important point: Why don't I post all of these things to my website, which is my public profile for the world? Why give the benefit of my contributions elsewhere first?
I pondered all of this while I was trying to develop a social media posting schedule (yes, I think of these things). It occurred to me that I should post here first, and then elsewhere, and then it occurred to me that it would be labor intensive. Twitter and Facebook are easy because posting to their sites require you to just hit the send button. (Plenty of apps to work with.) WordPress has apps, and solutions I might add, but it still seems too slow of a process, one which I would have to backtrack on.
I've seen across the web different ways people handle this, mostly in a news-oriented perspective. Content originates on a site and then is distributed through several channels. Sounds simple enough. But then I've seen it the other way. Prominent media blogger Jim Romenesko posts a roundup of his tweets to his blog every day. I could get into that. (He's also known to post some of the comments he receives on his Facebook page.)
The thing is, it appears that with the ease of use of some platforms, namely Twitter and Facebook, and with the necessity to have a presence on others (the echo chamber known as Google+), there needs to be a mix of both. And for my personal benefit, and those interested in cataloging my online endeavors, this site needs a fresh perspective in regard to how this occurs.
Are there any other thoughts on this out in the world? I'm sure I won't receive comments here. But on Facebook, I might.