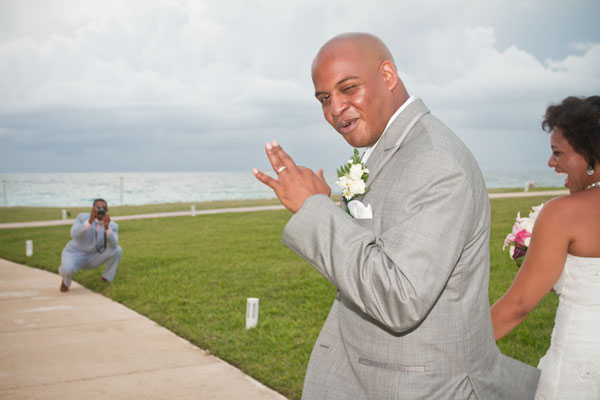 I have great news to report. On July 6, 2013, I married Claudia in Cancun. It was a fantastic ceremony surrounded by a small contingent of our family and friends with the Caribbean Sea as the backdrop.
I would feel terrible if I didn't remark about this special occasion on this site. This space has been an outlet for me that has teetered between professional and personal, allowing me to quip on the goings on at work and offer a lense into my personal thoughts. Obviously nothing is more personal than this. But to me this also veers squarely into the domain of my intimate life, so I hesitate to share what's so uniquely mine with the public. Claudia certainly feels that way and I have to respect that. (It's ringing in my ears now: "yes, dear.")
But this has been an amazing journey to get to this point and it's required an inordinate amount of faith and friendship. I'd be remiss if I couldn't share my happiness with others. Luckily, Claudia has made this experience easy on me, OK'ing this post and the picture above.
(I know, I know. It already starts. Apparently I need permission for these things. But when it comes to the sanctity of our privacy, I don't argue. I'm only a week in. I'm sure I'll squeeze in more Facebook/Twitter/Instagram shots soon.)
I'm very blessed to be with such a fantastic partner. She is all kinds of amazing and I look forward to this new journey in married life. I don't profess to know what this leg of the trip will bring but I do hope it doesn't keep me up too late into the night or up too early in the morning.
Just kidding. … I think.
And yes, I'm very happy. I know Claudia is too.