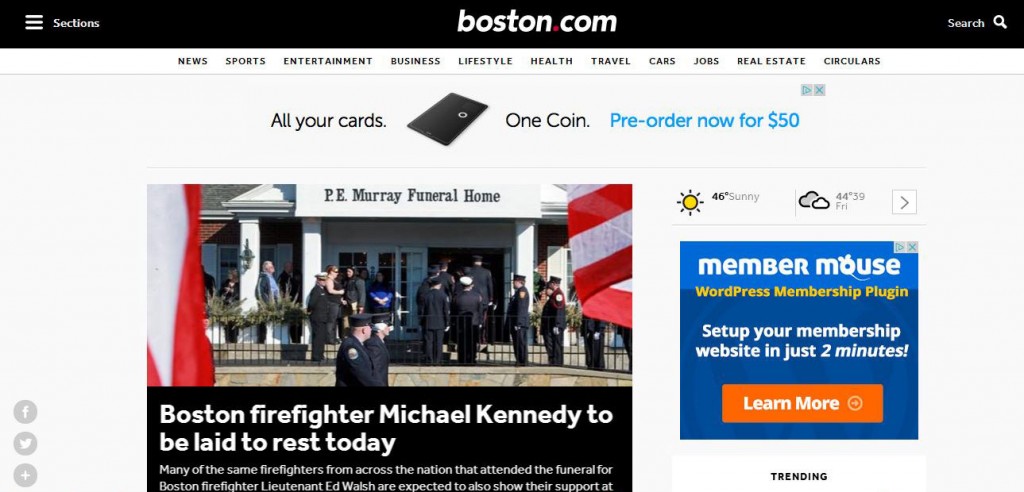 As part of the change that is occurring at Boston.com and the Boston Globe, the site is going through a re-design.The mobile portion of the site launched last week. You can catch a glimpse of it above or visit mobile.boston.com.
The cool thing is the site also has responsive design, just like BostonGlobe.com. So it's built in the mold of new-ish sites BetaBoston.com and BDCWire.com.
Here's some sample screenshots.