I'd like to welcome my newborn son, Jalil Noel Berry, into the world. Meet Jalil.
I'm happy to report Jalil is a healthy 6 pounds and 0.1 ounces. Claudia is healthy, too, after a lengthy induced labor. I couldn't be more pleased with both of them after we started this process on Saturday around 1 p.m. and finished more than 24 hours later.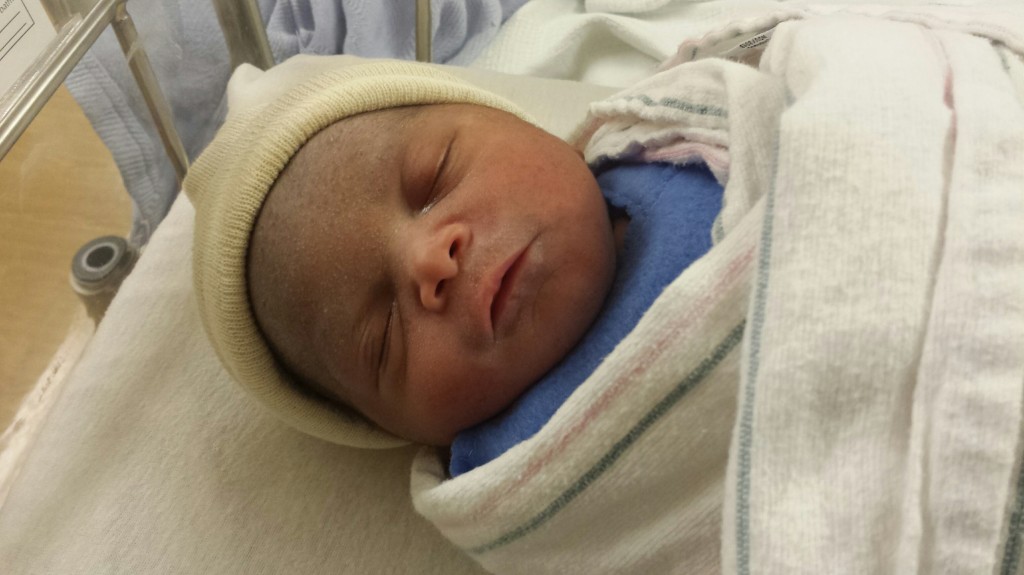 What's in the name?
Jalil is an Arabic name and it means great or revered one. Given that the name is not too popular (it's currently not ranked by BabyNames.com), I felt that it was fitting for our first son because he will most certainly be revered in our household and hopefully his individuality will always remain strong.
Noel, which means Christmas or born on Christmas day, is an ode to the due date that Claudia and I originally received when we discovered she was pregnant. We had been working on the assumption that she would give birth close to that time and we found it fitting to have a name associated with such a special date.
So thankful
Right now, I'm feeling an intense sensation of joy and relief. I'm absolutely thrilled that we can finally get going as parents after what felt like an endless pregnancy and it's nice to have the anxiety of an induced pregnancy behind us. There's so much to be thankful for and happy about, I don't know where to begin. So I'm just going to be a proud dad and shut up about it, dig into these parenting books, and get to my job as a father. I might take a few too many photos in the days ahead. But hey, that's what comes with parenthood. And you can be sure that's how we welcomed Jalil.