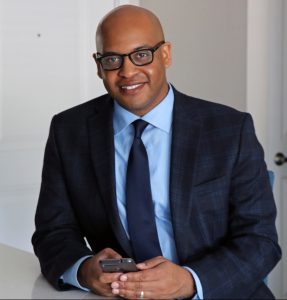 I'm the senior managing editor at WAMU, Washington's NPR station. I previously worked at WFAE, Charlotte's NPR station, where I oversaw the day-to-day news operation as the managing editor for news and digital. Before that, I was the deputy managing editor for news and multimedia at the Boston Herald and host of The Rundown on Boston Herald Radio. At the Herald, my core areas of focus were social media strategy, video production, and radio. I also contributed to special projects and day-to-day news editing.
In previous roles, I was the manager of web content at WFXT FOX25 News (now Boston 25 News), a staff writer and content producer for the Boston Globe's Boston.com, and a staff writer and online community manager for The Union newspaper in Grass Valley, California.
I'm originally from San Francisco and a graduate of California State University, Chico. I wrote for newspapers from 2003 to 2010, covering sports in Massachusetts and California as well as municipalities like Oakland, Calif., and Nevada City, Calif., before transitioning to a fully digital role, and then back to newspapers again in 2015. I penned an award-winning column for The Union and was part of the Pulitzer Prize-winning staff of the Boston Globe for coverage of the Boston Marathon bombings in the breaking news category (2014). While covering sports, I was fortunate enough to help cover an NBA Finals, two Stanley Cup Finals, and a Super Bowl.
I am also a member of the National Association of Black Journalists and previously served the organization through a number of leadership roles, including as president of the Sacramento chapter, vice president of the Boston chapter, and as the editor of the NABJ Journal.
If you're wondering, my name is Swahili. It means "beautiful" or "handsome." And if you believe everything you read, it also means I'm a girl.
Want to reach me? Try me on Twitter @zuriberry. I can be found on Facebook, too.
Email: zuri@zuriberry.com
PGP fingerprint: 491C 0B30 CCC3 06F1 BBA9 7FF9 2533 0282 0D1E 1419
PGP key: Zuri's Public Key