Tag: Ren and Stimpy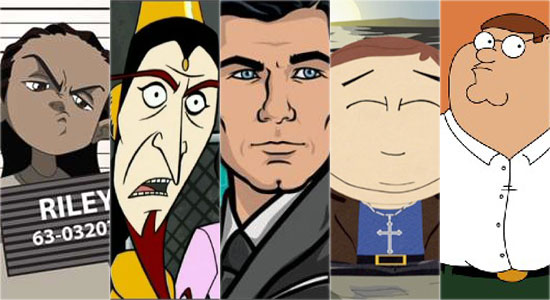 Every now and then I have to jot my thoughts down in list form. It seems like it was only a matter of time before I started answering the big questions in life: Who is the greatest TV wing man of all-time? Why can't dramas make it through a full season before being canceled? And what are the best adult cartoons ever?
I can't answer all of those questions. I have to see how Ashton Kutcher performs on the revamped Two and a Half Men first. But in the interim, I can take a crack at at least one of them. So here, counting backward, is my Top 10 list of adult cartoons all-time.
10. Ren and Stimpy (Nickelodeon) — Dark, twisted and often tinged with homosexual influences, it was a shock it lasted as long as it did on Nickelodeon before moving to Spike and MTV and finally being removed from the air after delving into more and more questionable topics. The one thing that sticks with me all these years after the show's cancellation is Ren freaking out and yelling his patented line, "You idiot!!!!!" Love it.