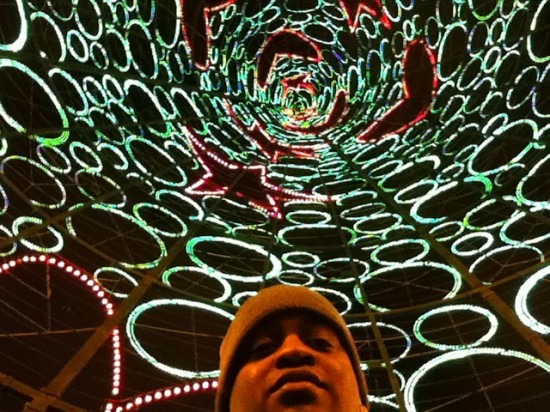 Alright, it's been two weeks since I've been back in the states and I've had the opportunity to fully digest my time in Madrid.

For my vacation, I took one of those once in a lifetime opportunities to hang out with my buddy Mando and his girlfriend Ashley in Spain. They're both teaching English in Madrid as part of Spain's initiative to garner more English speaking residents to compete globally in the business world.
(I happen to think this is very cool and would go so far as to say as we need to put more emphasis on second languages here. For instance, both of my friends are teaching middle school aged children and they know broken English already. Step your game up, America!)
So off the top, I planned the vacation to correlate with their winter vacation. Because they work in Spain, they get a crazy amount of time off. I think he mentioned that he had a week off for Easter. So I covered the Patriots' game against the Bills in Buffalo, drove 8 hours to get back to Boston, and then jumped on an 8-hour flight to Madrid a day later. It was whirlwind. Lucky for me, I took two weeks off.
(In fact, being on vacation for two weeks was tough in itself on me. After a week I was already worrying myself crazy over the things that weren't getting done at the office. My mind was drifting from what I was looking at — the amazing sights of Madrid — to what I wasn't doing on the internet. Such is the way for a workaholic.)
So I fly into Madrid the day before New Year's Eve. As you can expect, I'm super pumped. I got a bottle of Jack Daniel's brought in special for Mando and he's got a freezer full of cervezas with a cabinet full of Spanish wine waiting for me.
(Did I tell you this was going to be a drunkard's post? Well … it is.)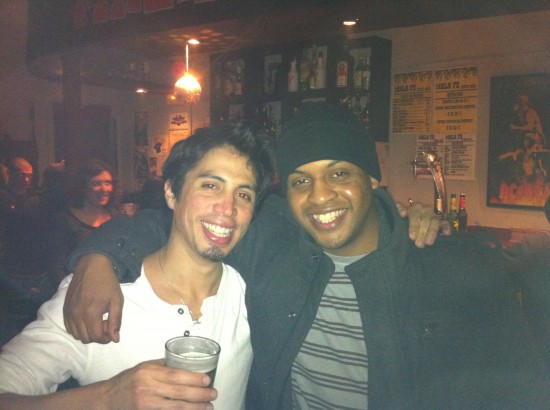 We start the night right with a shot, some glasses of wine and immediately hit the town. The great thing about Mando's neighborhood was that it was in walking distance of everything that was important. I'm talking Gran Via (shopping), the market, bars, restaurants and Museo del Prado. So as we exit Mando's apartment, we walk 100 feet down the block to one of the many bars/cafes in the neighborhood. (We must've explored at least 50 of them within a 1 mile radius.) The first thing I notice is the wafering smell of cigarettes. Spain, through Dec. 31, 2010, had allowed smoking in bars and restaurants. It was all outlawed as of the first. So while we dealt with it for the first two days, we didn't see much more of it going forward. There was the occassional rebel, but it wasn't like New Orleans on a Tuesday. (Yes, I've been there. Smoke in the face and everything.)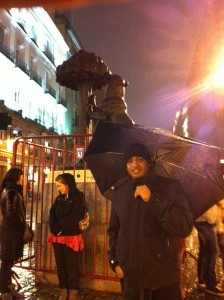 That night, we stayed out drinking in the bars till 3 a.m. local time, or 9 p.m. east coast (6 for those on the west coast). We turned it up a notch for New Year's, breaking out the fedoras, red underwear (for good luck according to the Spaniards), grapes (also for good luck) and champagne.
Afterward, the trip turned into a city expedition. Being that Mando and Ashley had only been in Spain for three months before I showed up, it was an opportunity for them to break out of their normal routine (school, work, restaurants) and leg it out in the city as we tried to have a good time. They took me to all the places they liked, and then we found some more. We went to El Rastro, a famous market in La Latina. It's wildly known as one of the oldest flea markets in the world.
(Being one of the oldest flea markets in the world, it's also one of Madrid's top tourist destinations making it a haven for pick pockets. I strolled the trail on edge.)
We finished the day by grabbing dinner in a nearby restaurant and killing a bottle of wine. Then, we went out to the bars till 4 a.m.
But a key part of the trip was the food. I wasn't a big fan of most of it, but the main Spanish dishes were awesome. First, there was the Paella. It's what I'll call the Spanish Jambalaya. There's shrimp (a substitutable meat), rice, mussels and something else I couldn't put my finger on.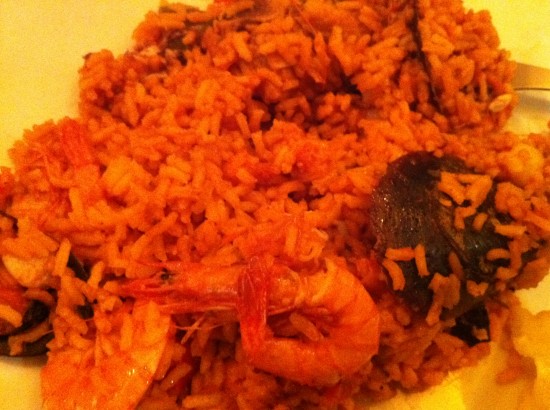 Then there was the tortilla, which was basically a potatoe pie with shreds of meat (your choosing) cooked in a pan. It's tastiness varied from place to place like burgers from McDonald's and Burger King. Ashley made a fantastic Spanish tortilla one night that I absolutely killed. She's an awesome cook.
Lastly, and I'll rave about this even though I had no idea what I was getting into, there was the Jabalin, or wild boar. Yes, I ate it. It was tasty.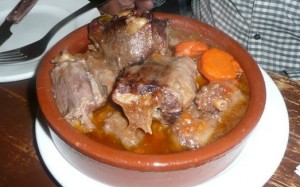 (BTW, Burger King was so much cleaner in Madrid than I've ever seen in America. How is that possible?)
We walked through Retiro, the park in Madrid with cool statues and stuff. It was reminiscent of Central Park, Golden Gate Park and Boston Common. It just had that feel to it. But the statues are what stood out. They were just awesome. And bigger. So big, I didn't take one decent picture of them. (Plus, I was shooting at night with a handheld. Sue me.)
We hit up the Catedral Metroplitana de Madrid, which is the crypt of Madrid's main Cathedral — next door to the palace. I'm sure God was shaking his head as I was sneaking a picture inside.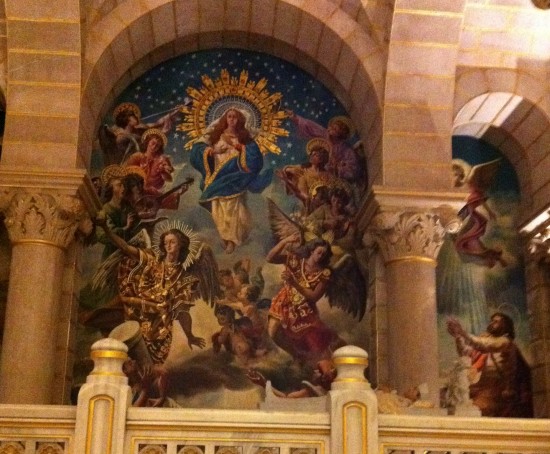 Then we hit the Mercado de San Miguel, near Plaza de Mayor in the city. It's one of these upscale market places where they sell wine by the glass, tapas (snacks), deserts, fish and other delicatessens.
I can't speak enough about the tapas. Every Spanish bar we went to, we were bombarded with tapas. In Spain, when you order a drink at a bar, it's common to receive snacks to eat as well with your beverage. In fact, the only time we didn't receive tapas was when we walked into Irish bars in Madrid. (There were tons.) There was one spot in particular that gave more tapas than anywhere else: El Tigre. It's featured in a lot of the guide books actually. They had chicken wings among other stuff they were giving us with our drinks. It was overwhelming actually. We never had dinner that night.
(It should also be noted that El Tigre was a favorite of American students studying at the University of Madrid. It was a surprise to hear so many people speaking English in there. But what really blew my mind was when they started playing some R. Kelly in the background. More about American music to come.)
Moving on, there were only a couple of more integral sights for my enjoyment and to solidify the trip. First, we had to see the Museo del Prado. The Prado is recognized as one of the top 10 museums in the world. It features the art of Spanish favorite Francisco Goya. And it was mesmerizing. We were particularly enamored with Camillo Torreggiani's statue of Isabell II, Velada.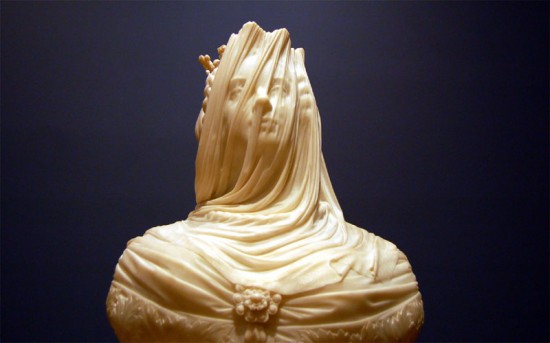 That night, after enjoying the museum, we made plans to go to the local club. As you would expect, we didn't walk in the place till 1 a.m. (they opened at midnight), and didn't leave till they shut the lights on at 6 a.m. It was a particularly interesting joint. Lots of English speaking folks, some Bostonians were in the building, and the DJ upstairs just so happened to play nothing but American hits (Dr. Dre being one of his favorites). In fact, I'd go so far as to say the DJ could hold his own stateside. But this is coming from a guy who doesn't frequents clubs regularly.
And then, for our last major event, we made our way to Santiago Bernbeau, the stadium for Real Madrid FC. As the top team in Madrid, recognized world-wide, the tickets costed an arm and a leg. But I thought it was worth it. We watched as Cristiano Ronaldo scored three goals with an assist as Madrid beat Villareal 4-2 in a stunning match.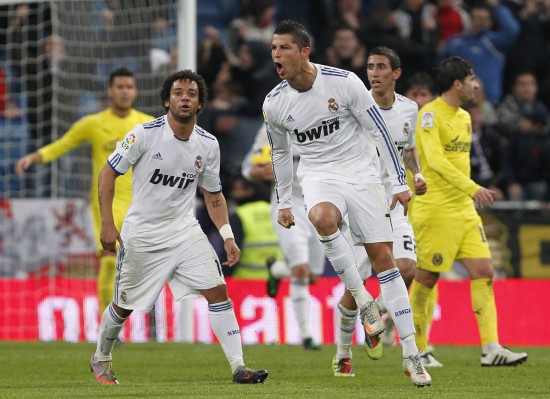 That was the peak of the trip. Some of the best futbol action you could ask for. In fact, it was so much fun it caused me to adopt Real Madrid as my international soccer team.
Afterward, it took 27 hours, including a 3-hour delay in Philadelphia, to get back to Boston, only to return to a snow storm. And work one day away.
I had a great time thanks to Mando, Ashley and Nicole, who joined us on the last leg of the trip. It was awesome.
See all the photos on Flickr and Facebook (if you're my friend). Here's a gallery of all the photos I've attached here.